Become an enthusiastic customer in 4 steps.
Get to know
Try out
Follow-Up
Customer
Get to know
In a joint demo appointment, we analyze your personal use case and define the required functionality.
They receive an onboarding link and get direct access to their demo platform as well as an initial quote.

Try out
In the demo platform, you can then test all functionalities as you wish and be creative with the platform design.
The software offers numerous options to include graphics, sponsors and other forms of content in addition to setting features, colors and logos.
Existing software (e.g. Zoom, Calendly, own CRM system, ...) can be easily integrated.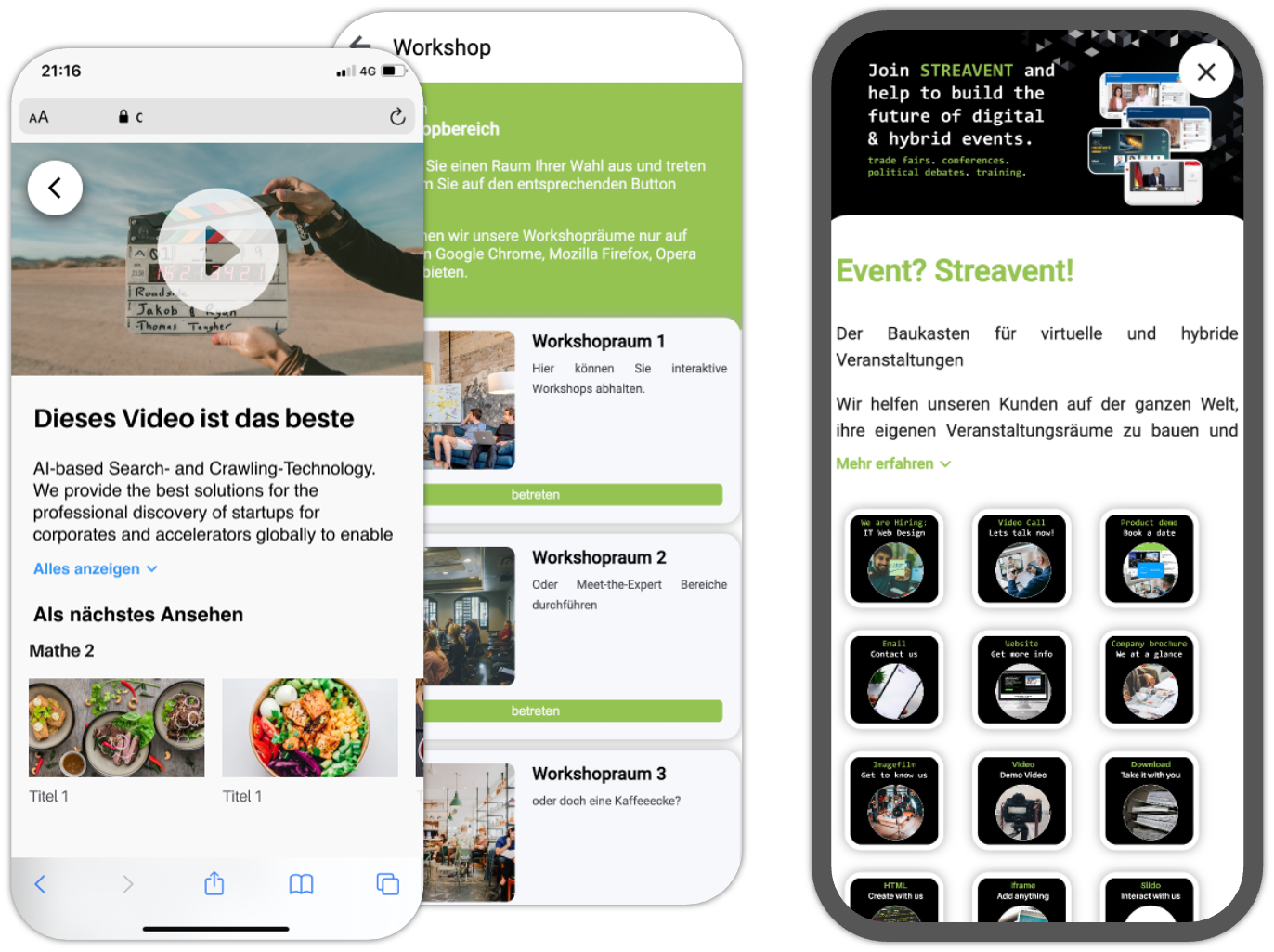 Follow-Up
In a joint follow-up meeting, we discuss your experiences, open questions and individual requirements.
We help you to find the perfect solution for your use case.

Customer
Once all open questions have been clarified and you are convinced of our product, we look forward to winning you as a customer.
Depending on whether you use Streavent for a large event or regularly throughout the year, you have the option of booking once, monthly or annually. We also offer individual pricing models for enterprise customers.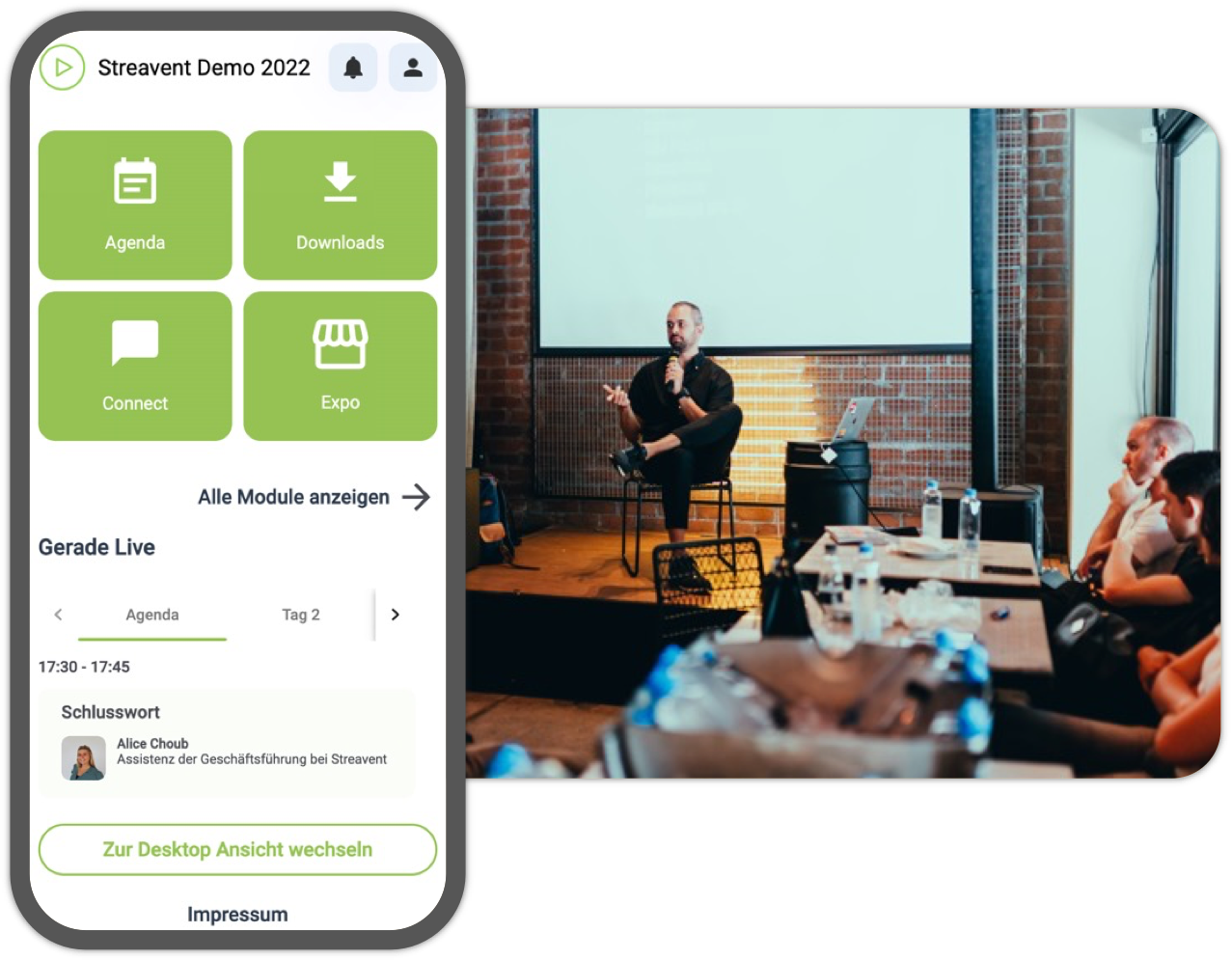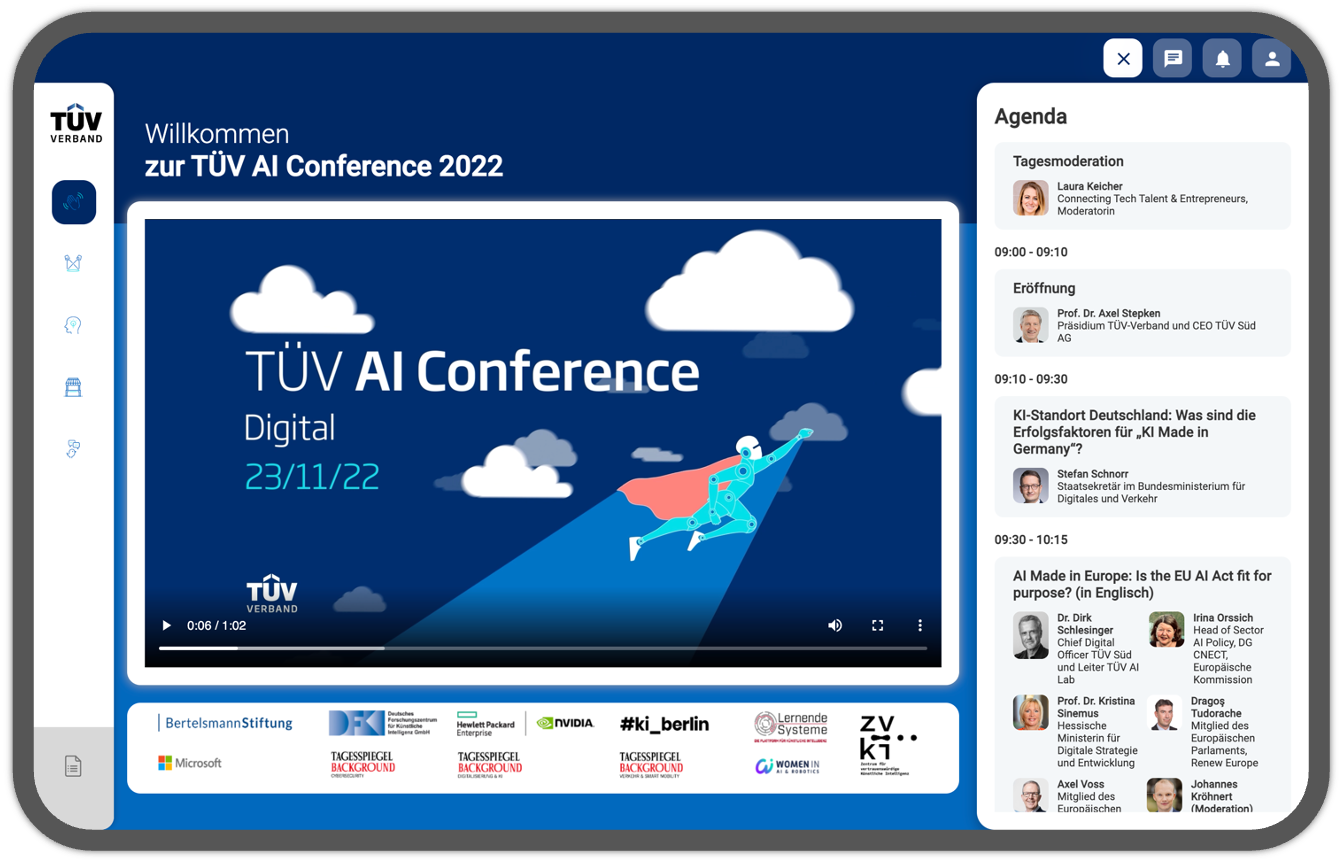 TÜV association
Regularly, the TÜV AI Conference takes place in a hybrid format with guests from politics, research, business and civil society.
Over 800 participants take part on site and digitally. No problem thanks to the combination of event platform and mobile event app.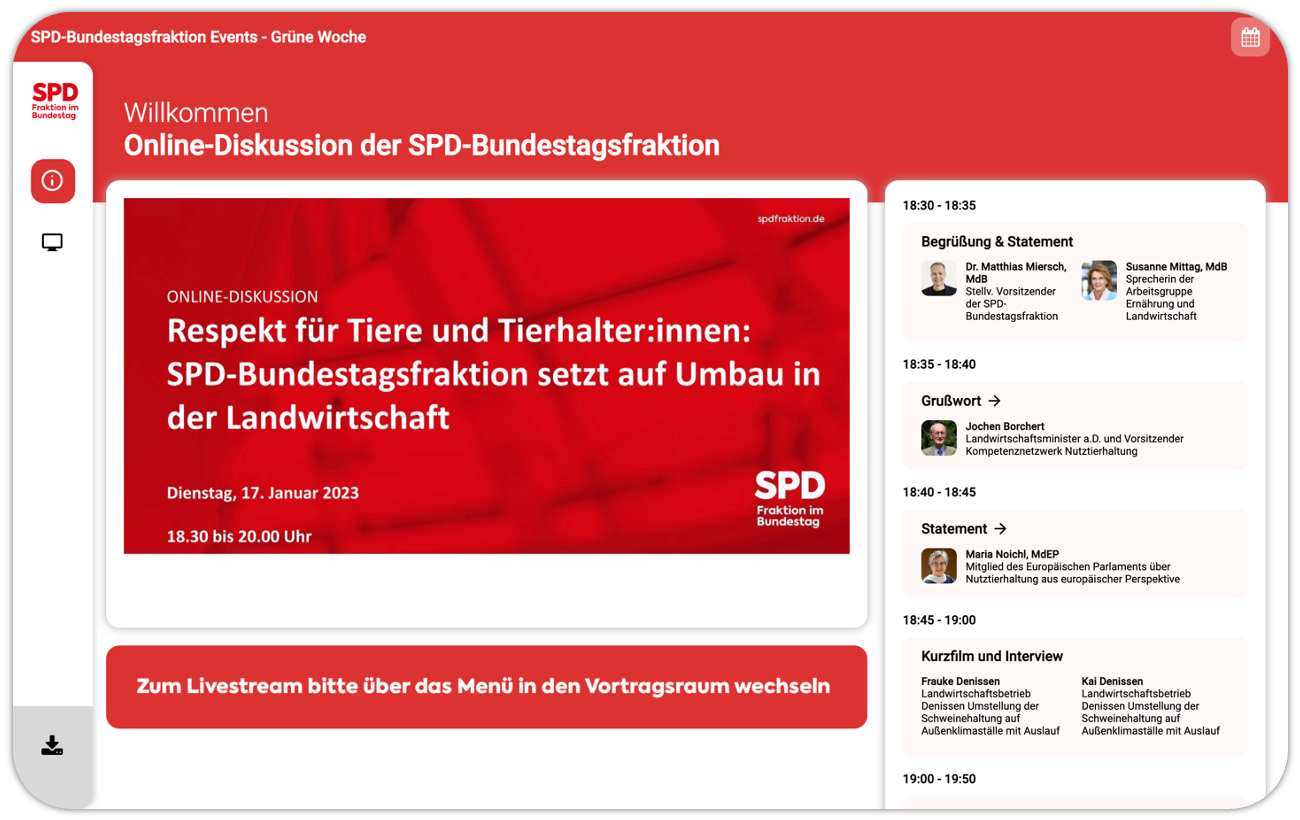 SPD Parliamentary Group
International green week.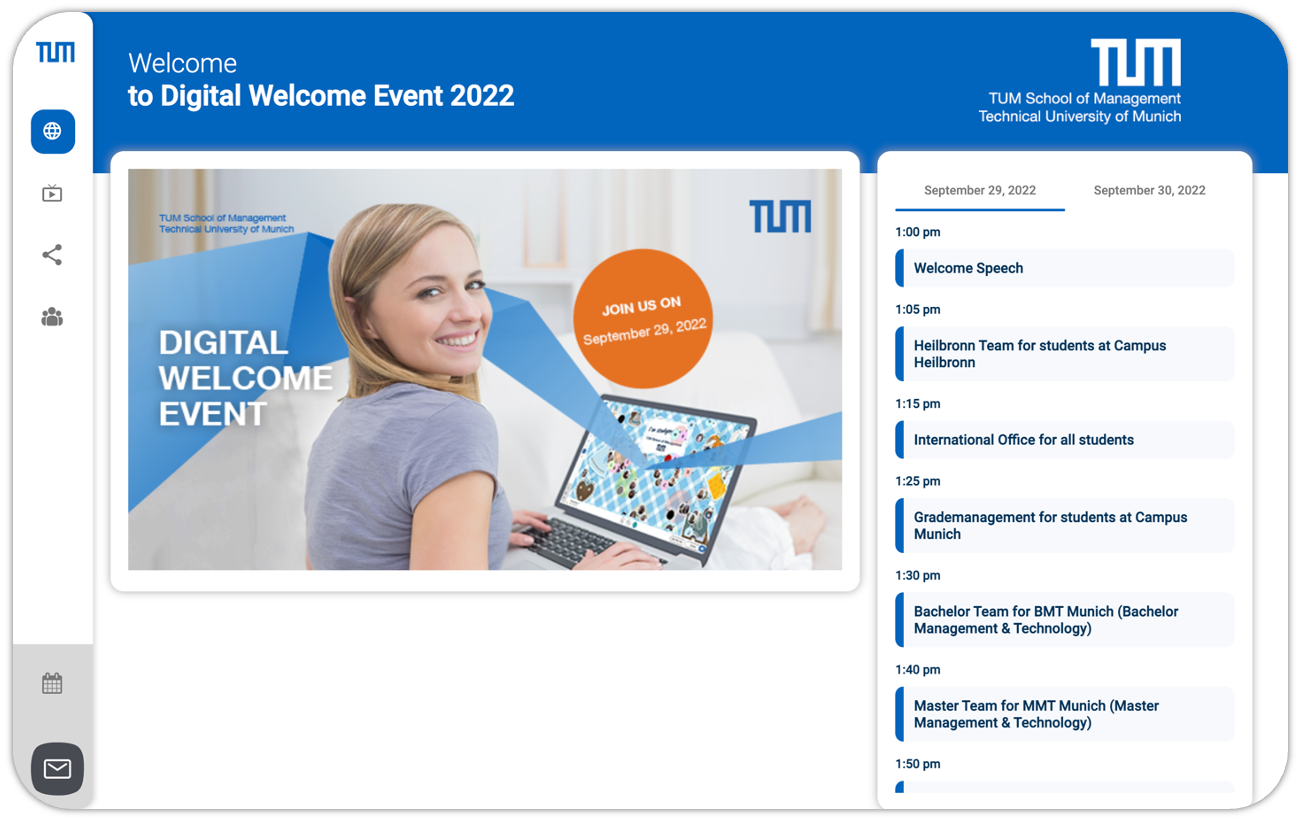 TUM University
Welcome event for the new first semester students
Sounds interesting?
Don't worry, we Streaventers don't bite. Book yourself a demo via our calendar with absolutely no obligation.
Together we will find out whether and how we can generate added value for you. You can also benefit from our experience with other customers in your free consultation.

We will be happy to advise you!
The software for events and education
Easily create professional event apps and event platforms in individual design with flexible functionality.

Whether webinar, on-site, hybrid or digital - Streavent is the right choice and saves time. 100% Made in Germany, 100% DSGVO compliant.