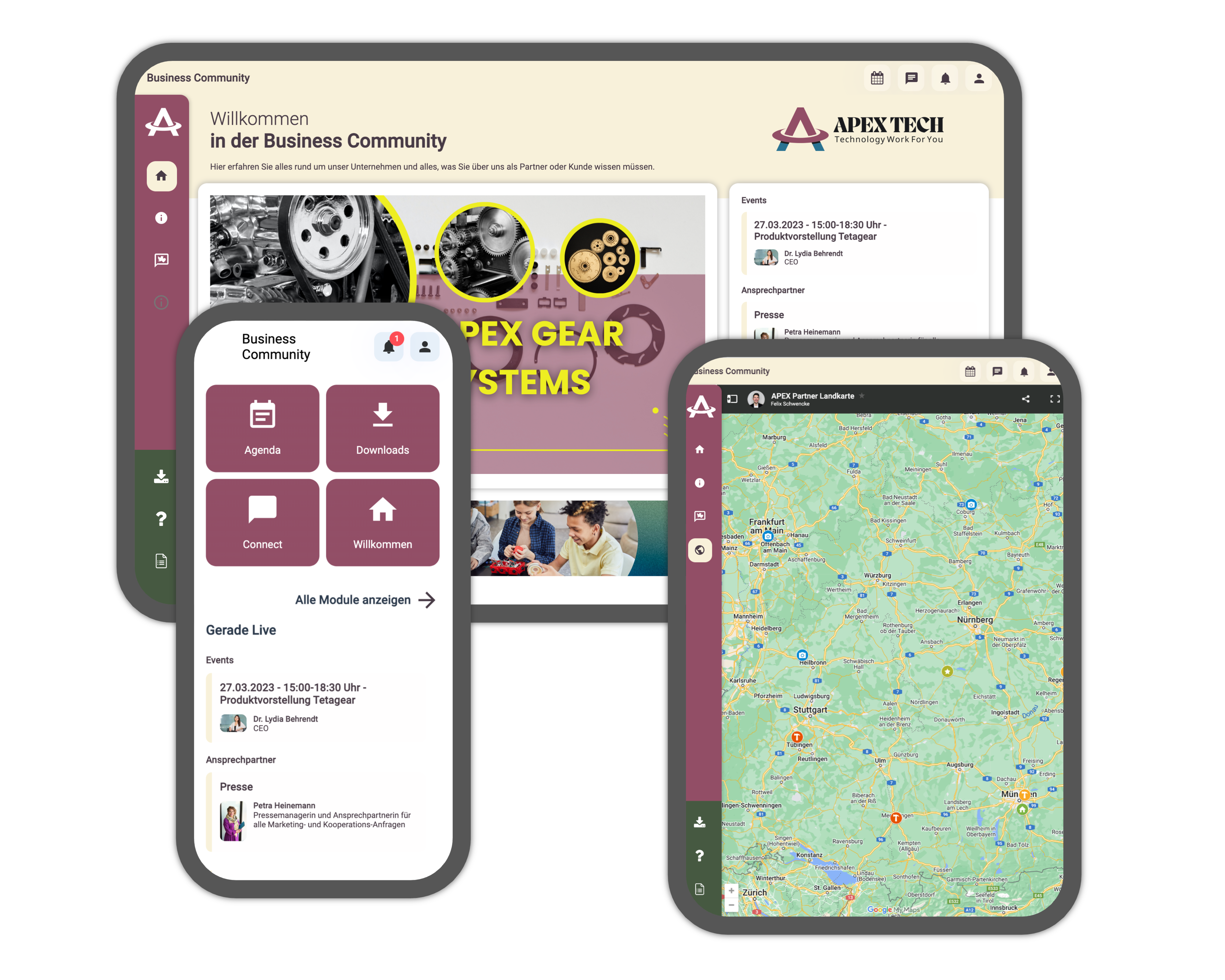 All-In One Business Community
Create your individual business community platform in your own design and with suitable functionality with just a few clicks. In the business community, your stakeholders (e.g. sales partners or installers) will find all relevant information and can network and exchange information with each other.

The solution can be fully integrated with your own website and third party tools.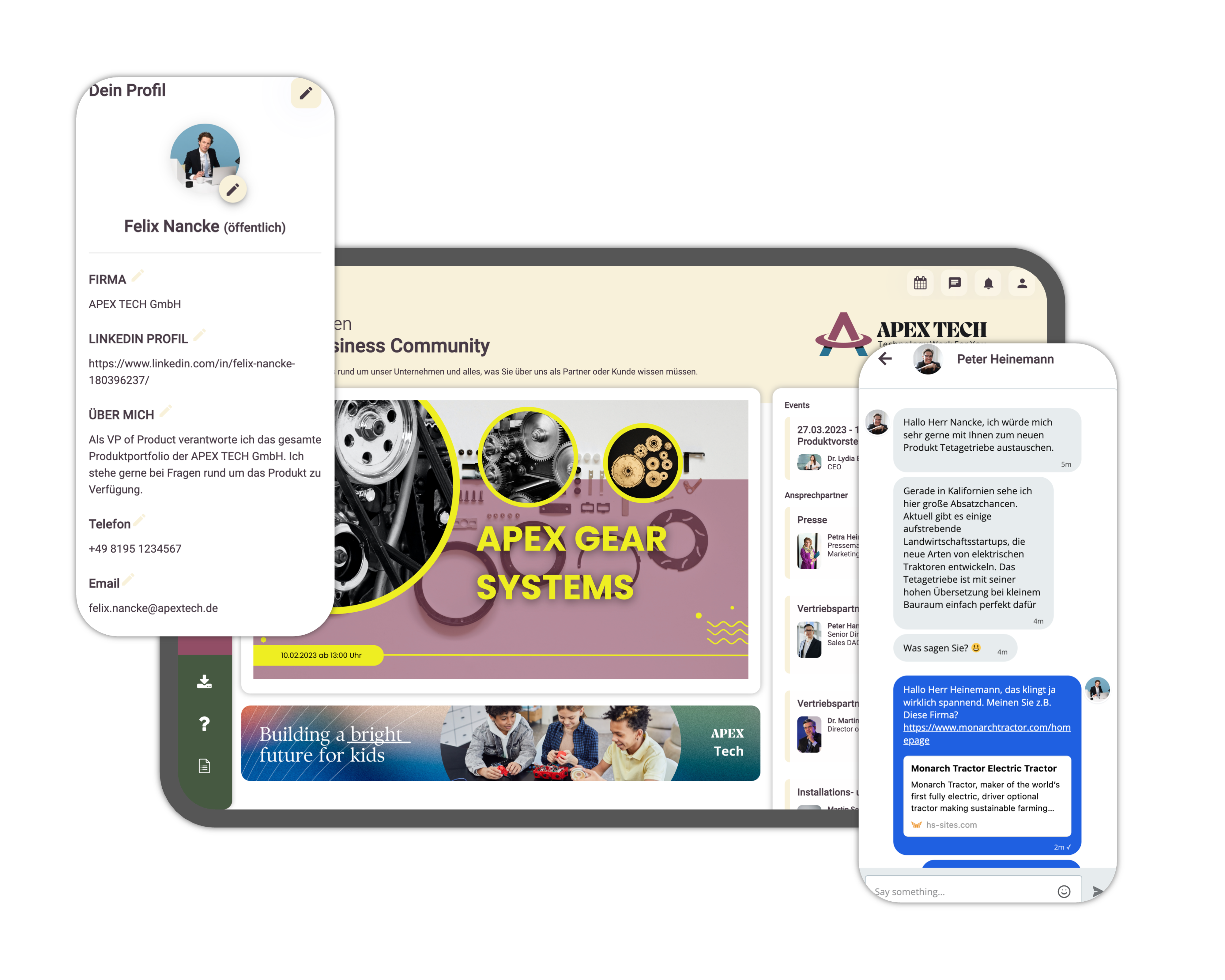 Networking and Events
In your business community, every partner can create a profile, specify contact options and get in direct contact with other partners in the business community.

In addition, regular information events and networking events can be displayed directly on the platform. So all your partners are always up to date, regardless of location.
Roles and Business community building
In the admin area, different roles can be defined for your partner types and relevant content can be made visible. For example, sales partners only have access to price lists and product data sheets.

Offer regular promotional, informational and networking events for your stakeholders. This is how you expand your business community sustainably.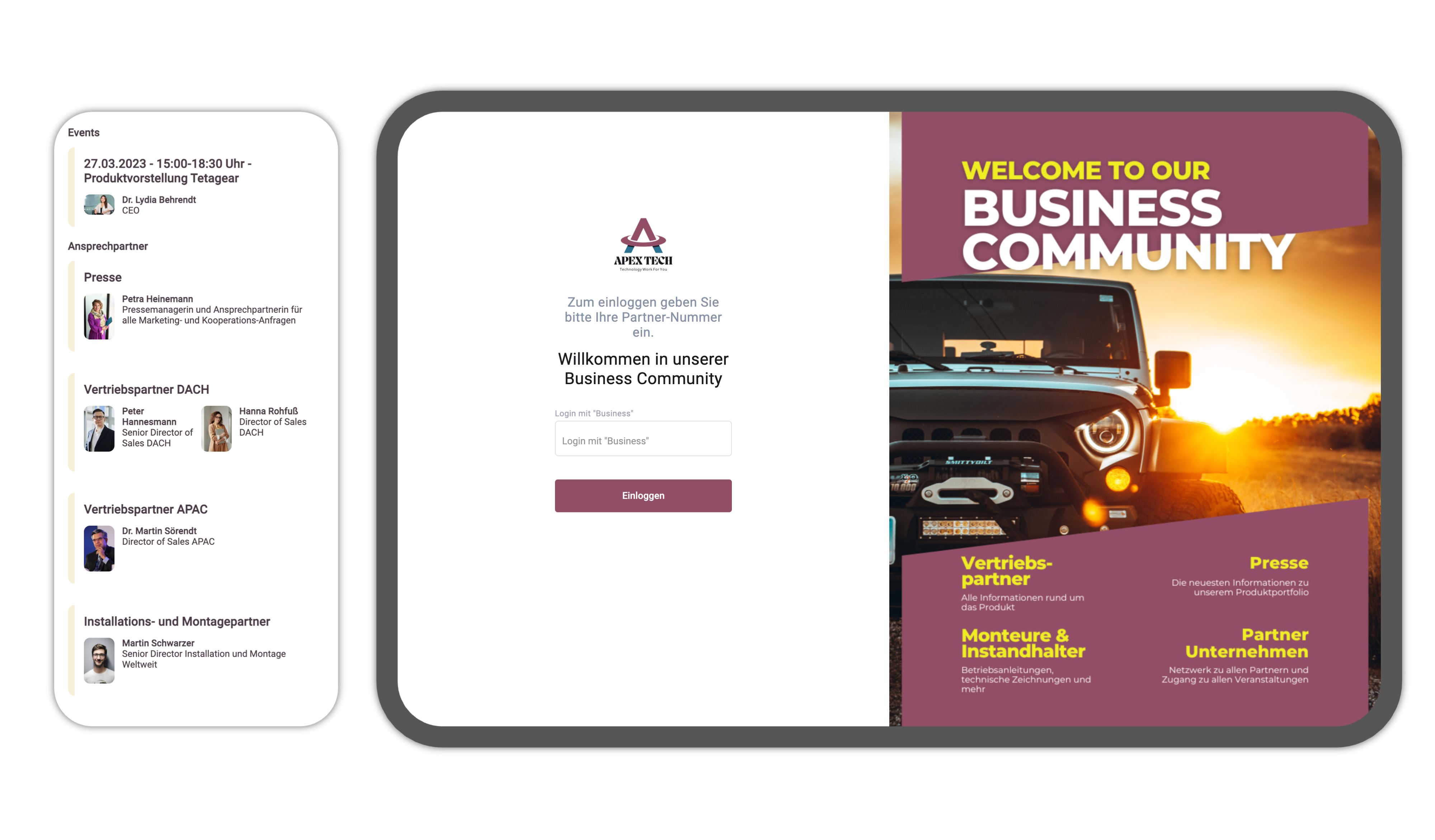 Information, own website and third-party tools
Use numerous options to display content on the business community platform. It doesn't matter whether it's about the product, sales, maintenance or marketing. Your partners always have everything at hand via smartphone and PC.

Third-party tools such as MS-Dynamics, Youtube, your own website or Zoom can also be easily integrated into the platform.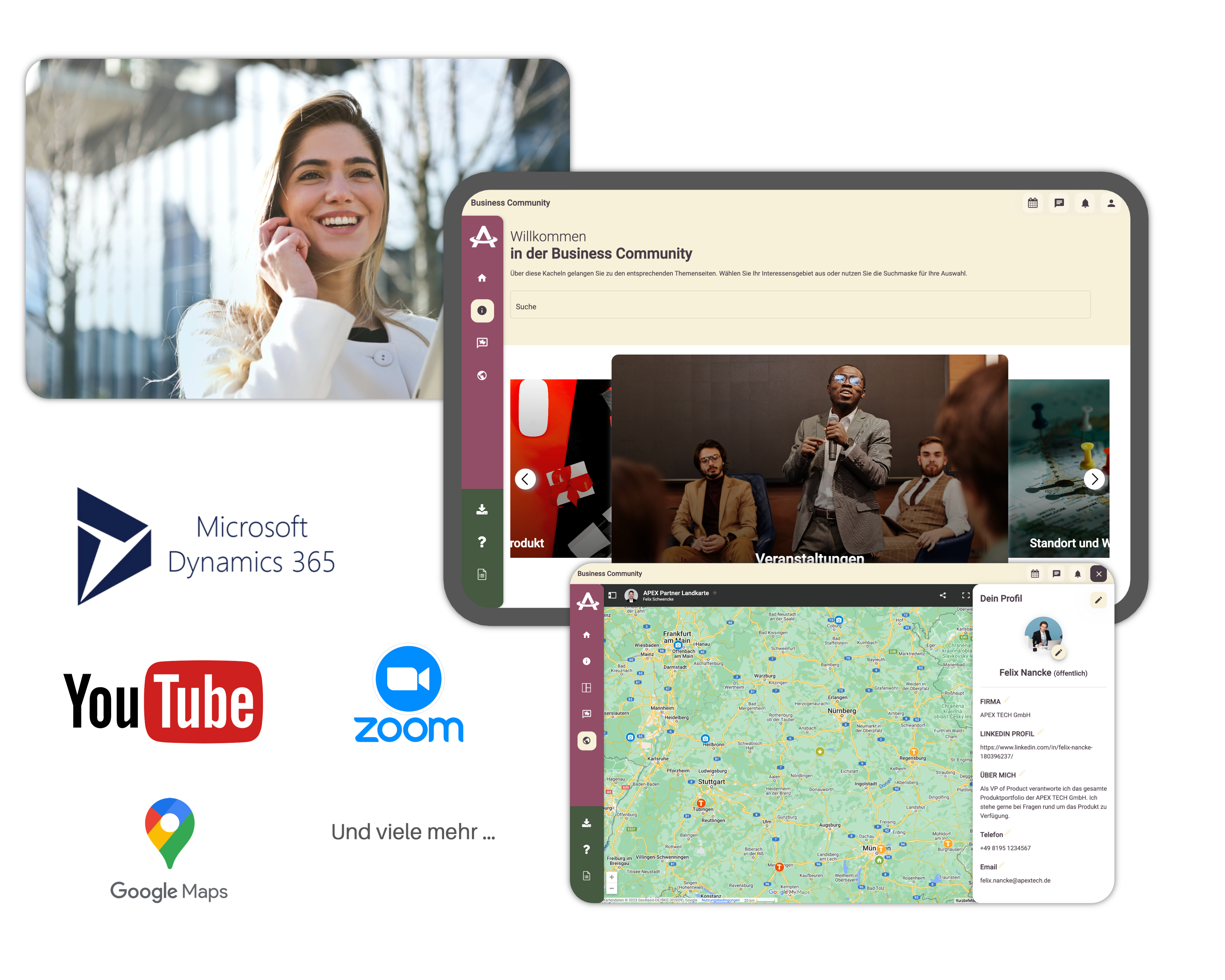 Build your own business community now
You have several stakeholders, such as sales partners and installers and are looking for a way to present information clearly, implement partner events and enable your partners to network with each other?
We'll help you!
Give your business community a home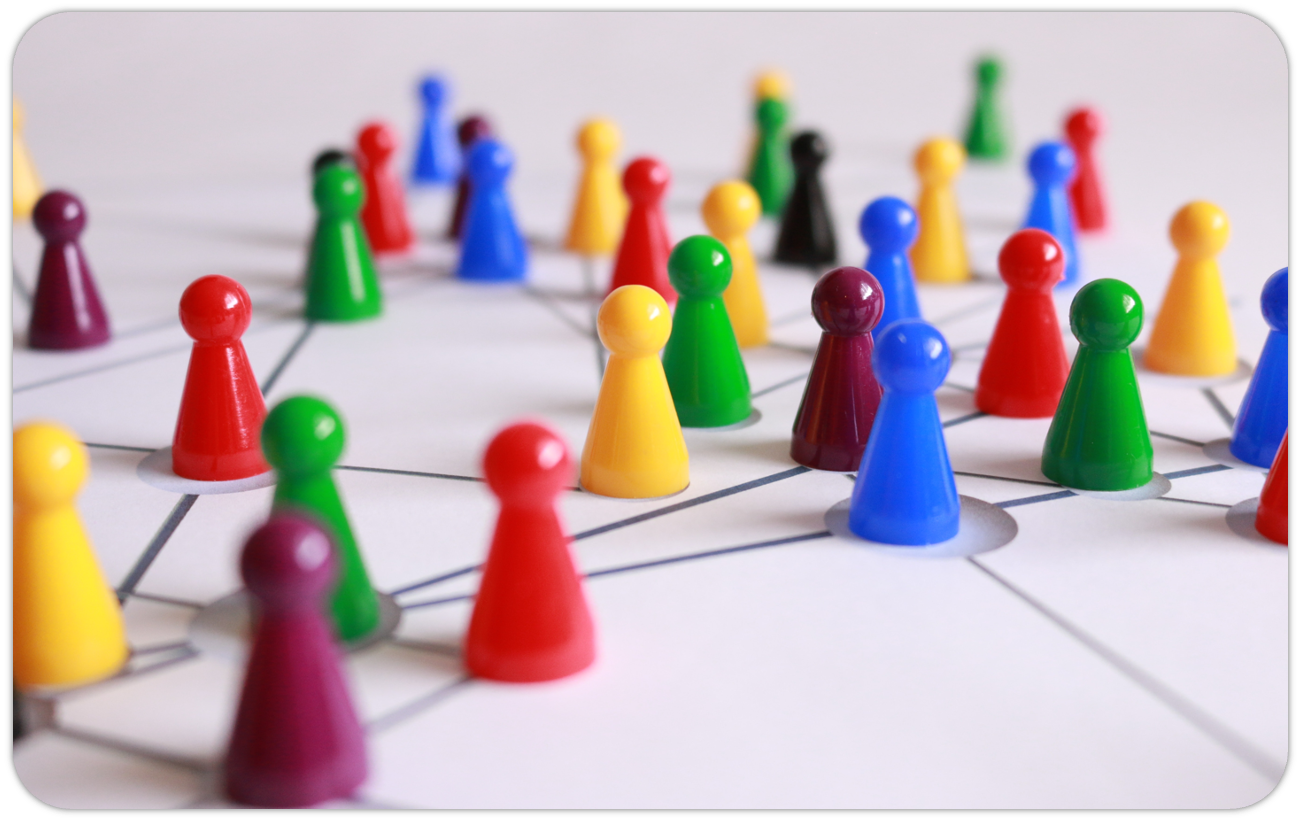 Partner Intranet
Provide your stakeholders with all information in an attractive and simple way on one platform. In the "partner intranet" everybody can find each other, network and exchange ideas. Lines of communication are so short and efficient.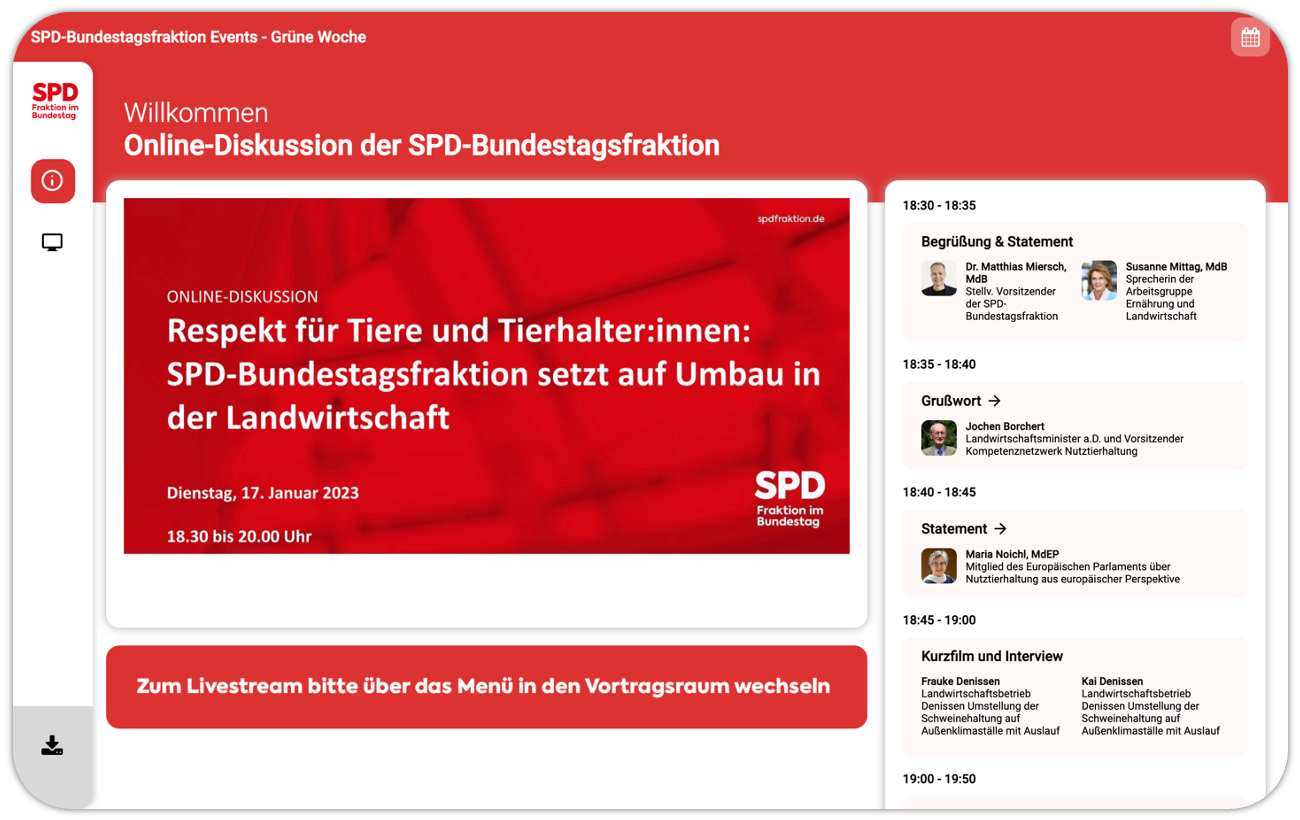 Individual
Streavent fits perfectly if you are looking for a cost-effective, flexible and perfectly branded solution without much effort. A business community is quick to create and easy to use. The platform is available on both desktop and mobile.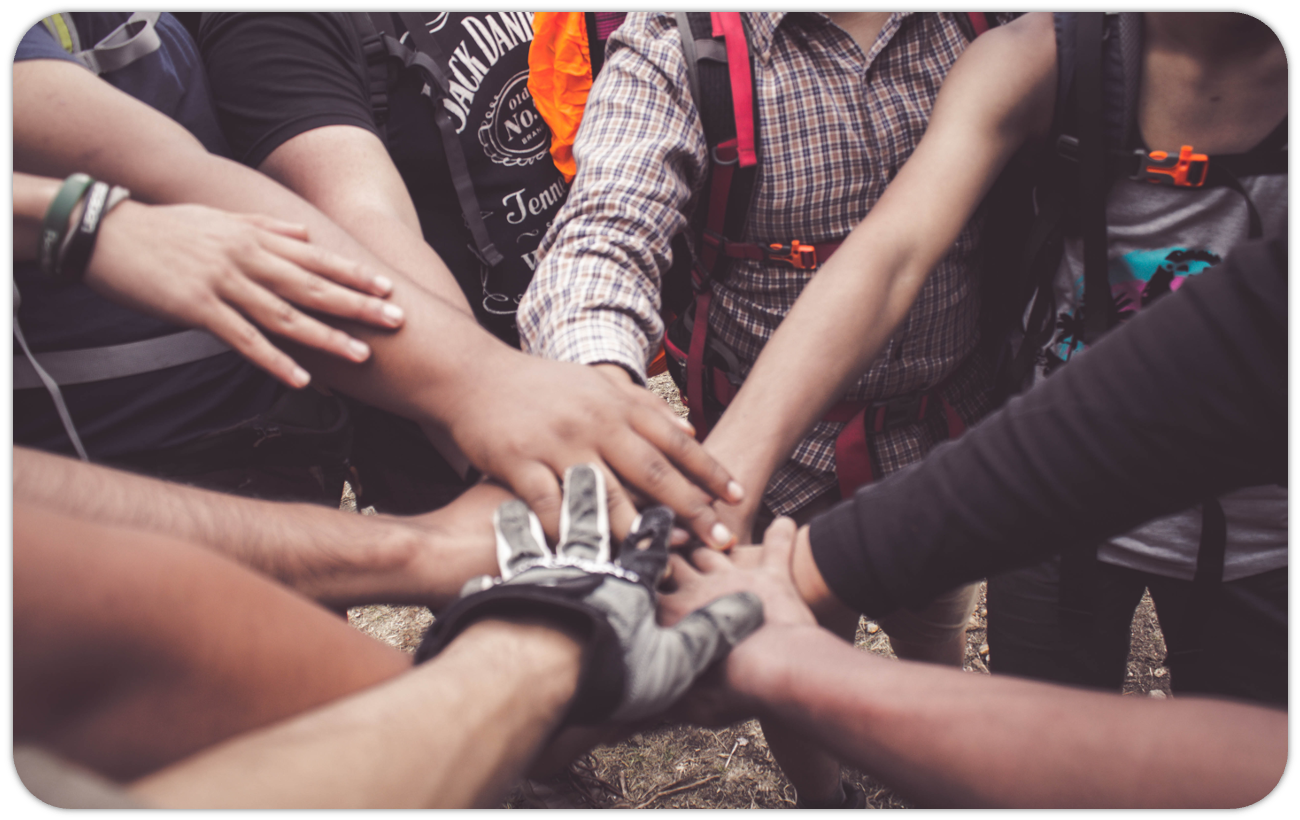 Community
The great added value is that they can offer your partners a clear point of contact for information, networking, training and marketing events. In this way you can constantly expand your community and save time and money.
The software for events and education
Easily create professional event apps and event platforms in individual design with flexible functionality.

Whether webinar, on-site, hybrid or digital - Streavent is the right choice and saves time. 100% Made in Germany, 100% DSGVO compliant.