Attract customers with groundbreaking Streavent webinars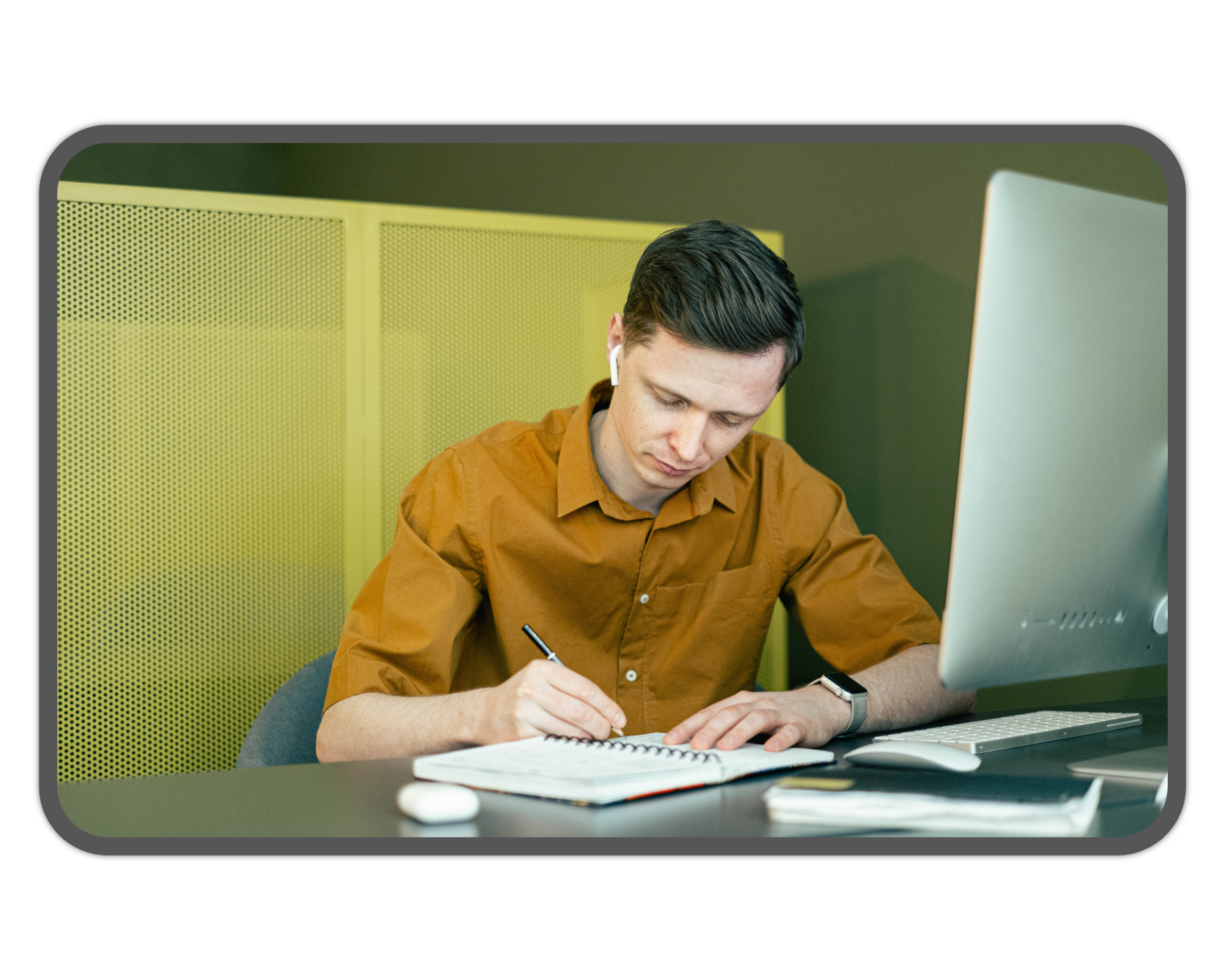 Reach customers and strengthen your brand
Why should companies rely on Streavent webinars? Simple, webinars provide an effective way to showcase your expertise, promote your product or service, and engage potential customers. With Streavent, you can easily host virtual conferences, training sessions, product launches and much more - all in a professional environment.

What makes Streavent webinars so unique? Our event software not only offers you first-class quality, but also a variety of networking opportunities and much more. By seamlessly integrating video streaming, interactive presentations and live chat, you create an immersive experience that will delight your attendees.

Harness the power of real-time selling by getting your message across with a compelling webinar in Streavent. Present your content in an engaging way, captivate your audience and increase interest in your company. See your benefits listed here:
Global reach
Streavent webinars allow you to reach your audience across geographical borders. You can target potential customers around the world and showcase your brand to a global audience.
Interactive participation
The interactive features of Streavent webinars allow you to actively engage your audience. Use polls, quizzes and live chats to enable direct interaction and get valuable feedback.
Flexibility
With Streavent you can record your webinars and make them available for playback later. This allows attendees to view the webinar at a time that suits them, increasing attendance and interest in your content.
Professional appearance
With Streavent you can create professionally designed webinars. The software offers an easy-to-use interface and tools to create compelling presentations that reflect the company's brand identity. A professional impression is important to convince potential customers, partners or investors.
Data analysis
Streavent allows you to track and analyze attendee data. You get valuable insights into the behavior and interaction of your participants to continuously improve and optimize your future webinars. Use this information to customize your content and presentations and provide an even more effective webinar experience.
100% GDPR compliant
Streavent's 100% GDPR compliance offers companies the peace of mind that they are meeting data protection requirements and building their customer relationships on a sound legal basis. By protecting sensitive data and using the information collected transparently, companies can gain the trust of their customers and gain a valuable competitive advantage.

These success stories ...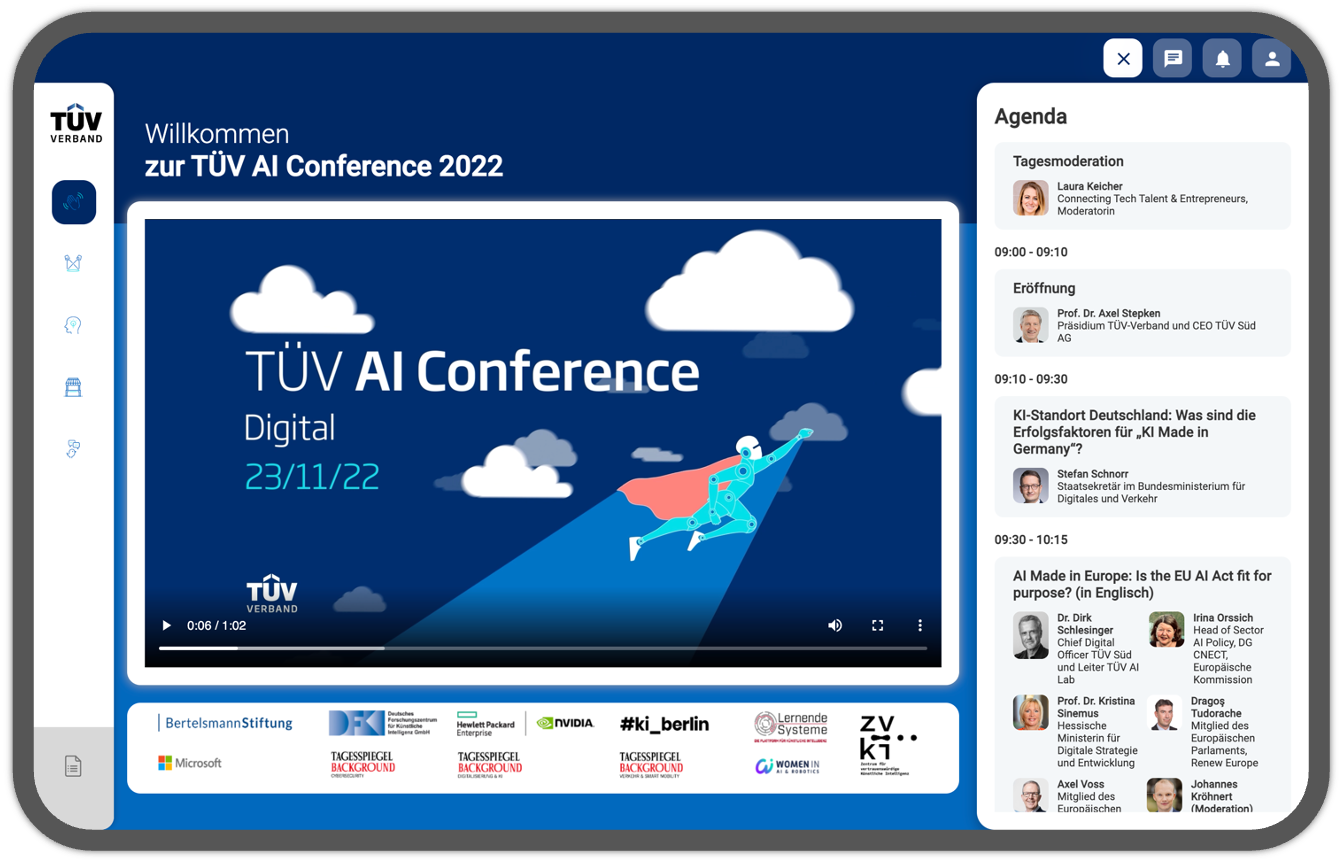 TÜV Association
For the third time, the TÜV AI Conference took place in a hybrid format with guests from politics, research, business and civil society.
Over 800 participants took part on site and digitally. No problem thanks to the combination of event platform and mobile event app.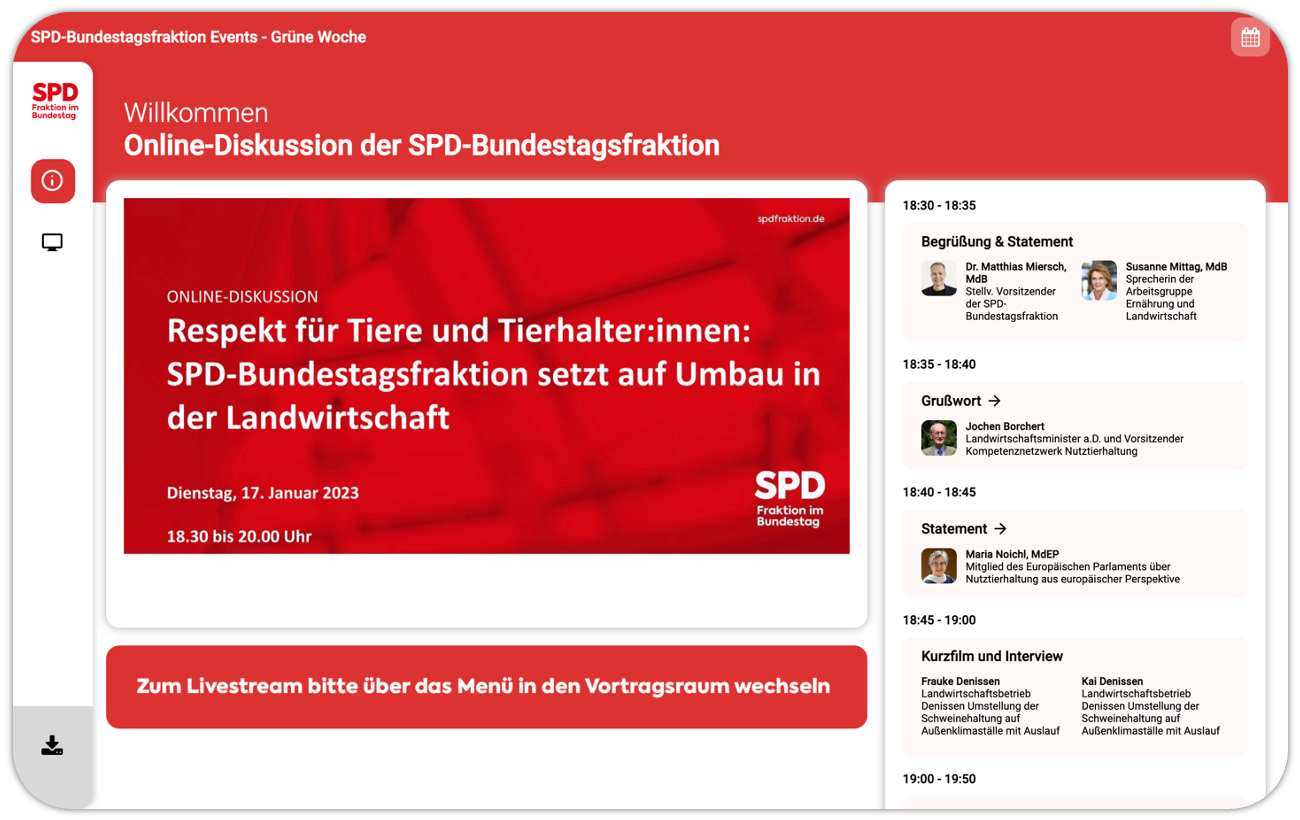 SPD parliamentary group
International Green Week 2023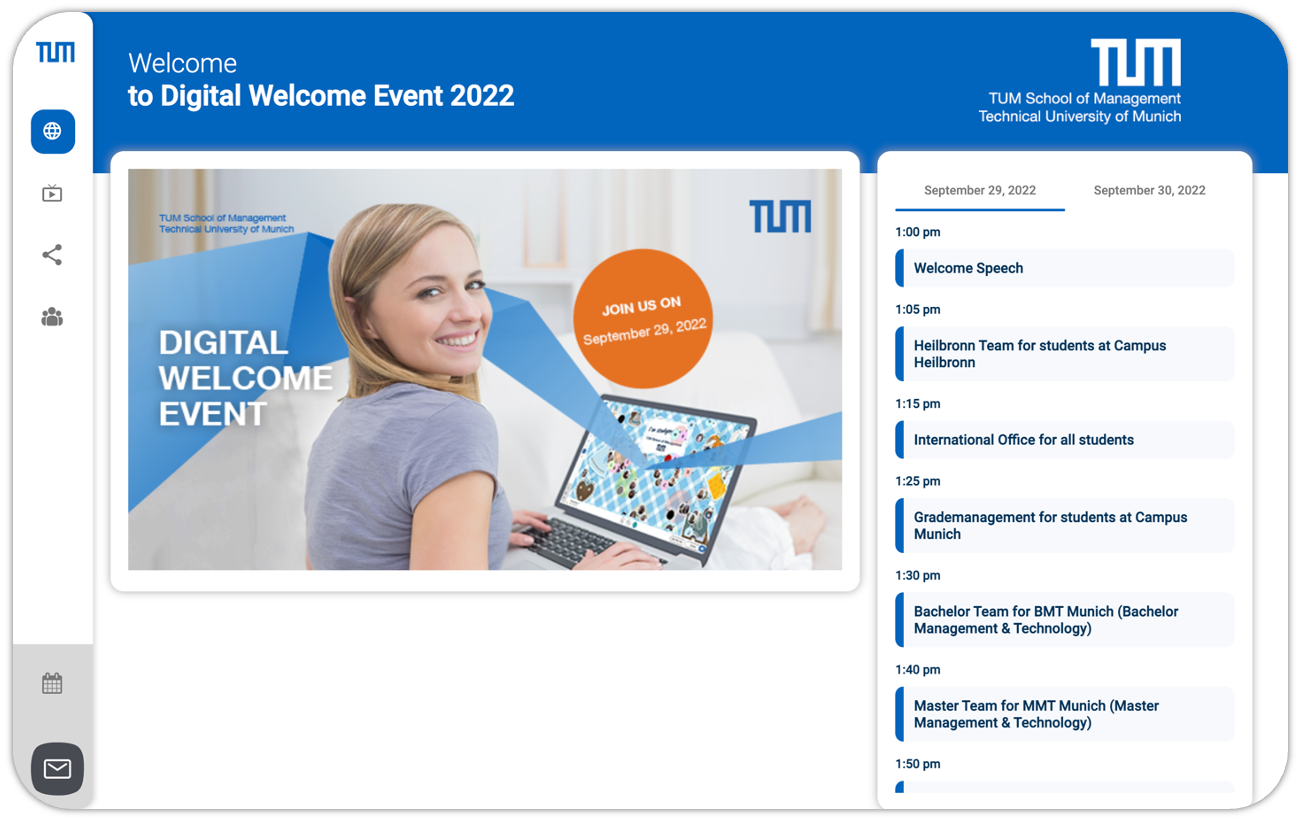 TUM
Welcome event for the new freshmen

Webinars get better with Streavent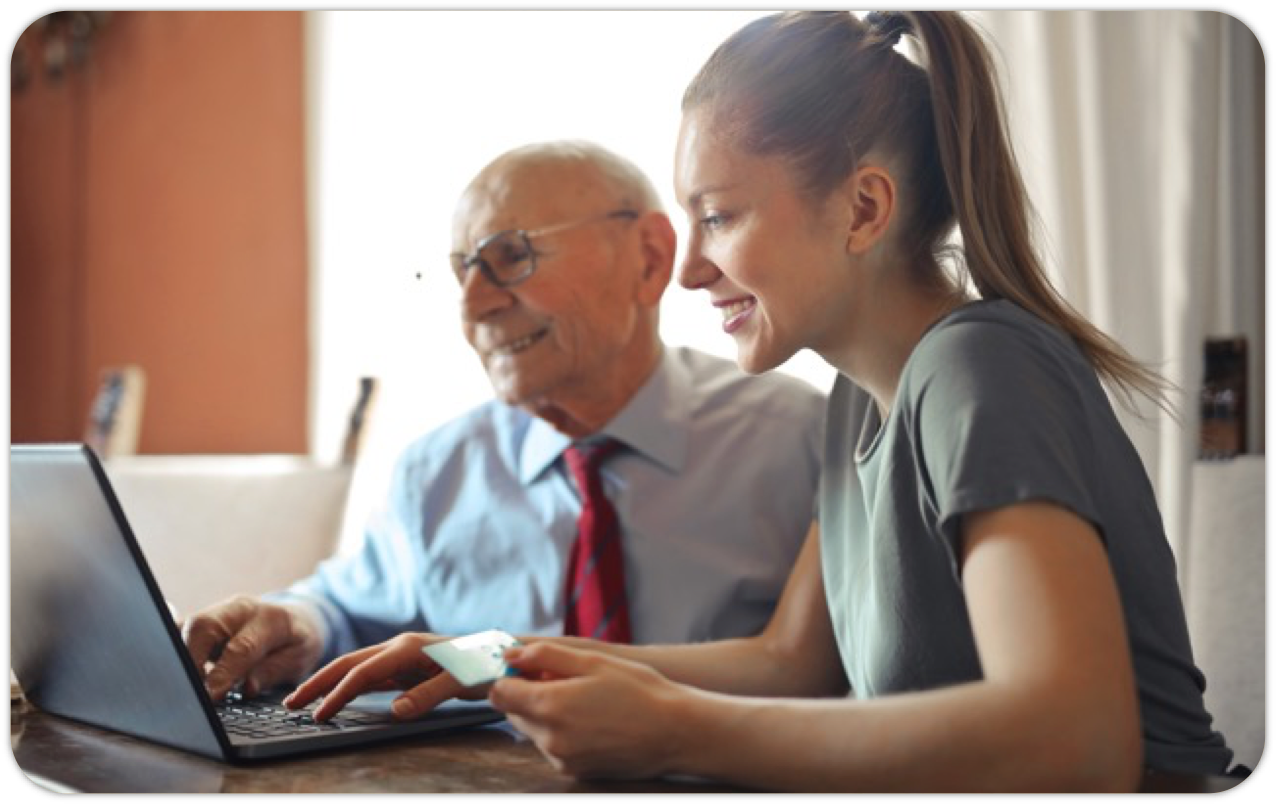 Simply simple
For us, the most important thing is that our software can be used by anyone (whether tech-savvy or not). For both organizers and attendees, we save time and frustration in using it through our intuitive user interface.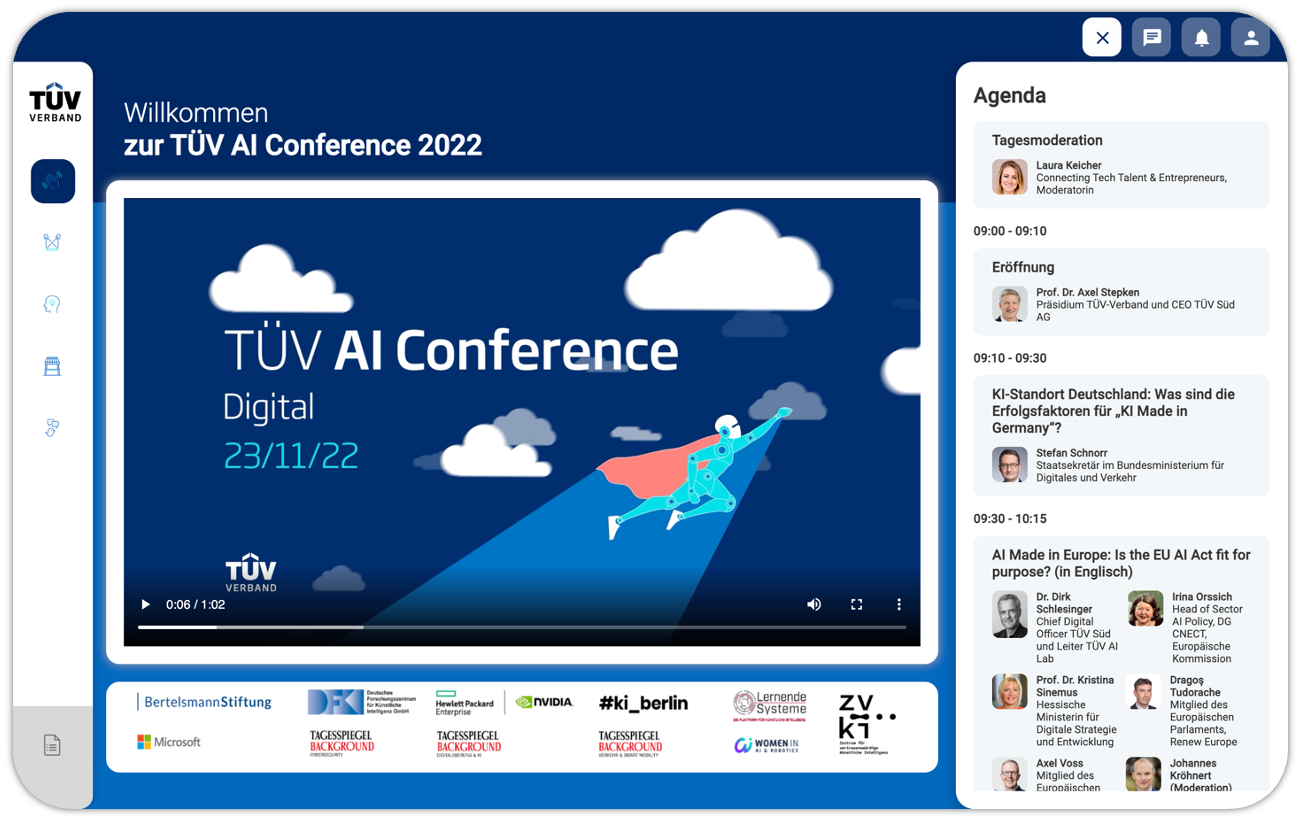 Customized
Streavent is a perfect fit if you need more than a livestream or video call but are also looking for a cost-effective, flexible and perfectly branded solution without hassle. Whether it's an on-site, hybrid or virtual event.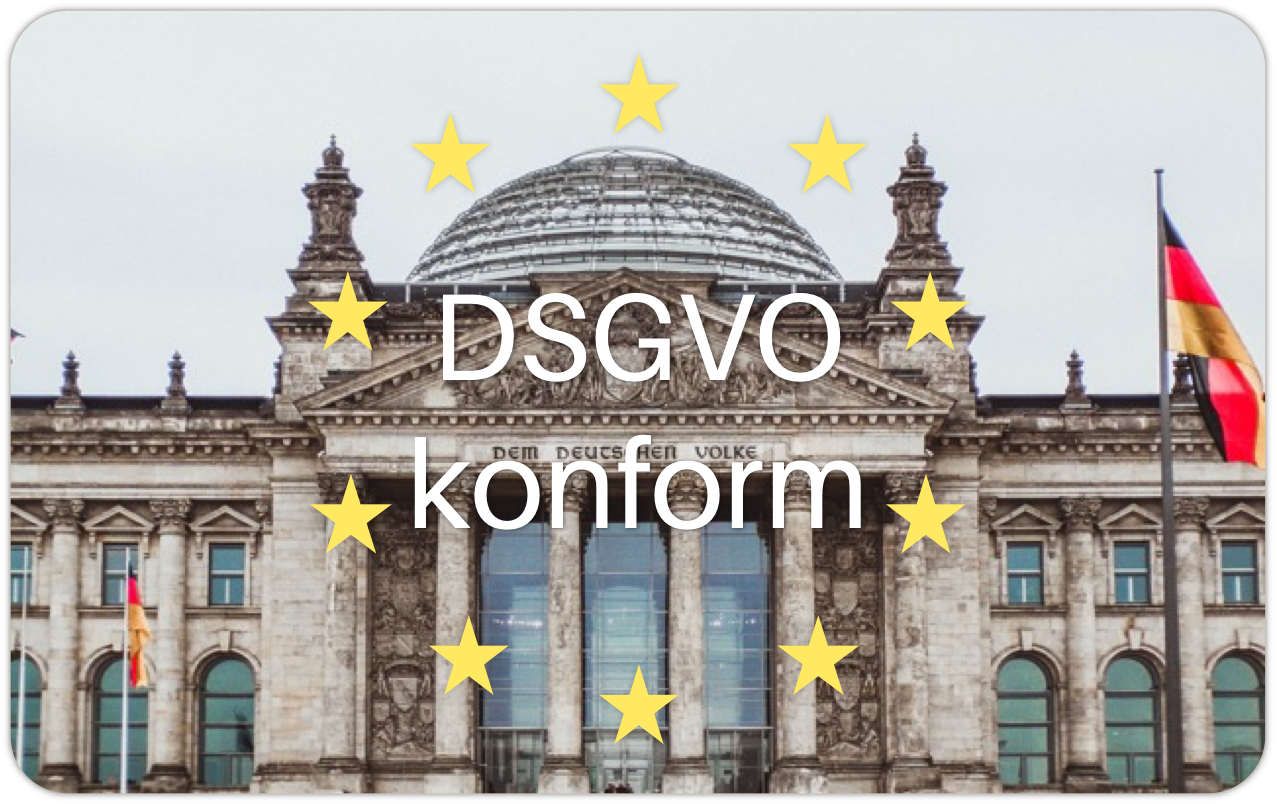 100% DSGVO
As a German company, we care deeply about customer satisfaction and data security. We are constantly developing to provide you with a product that follows the strict, data protection regulations of the EU.
Hundreds of events. Thousands of connections
Don't worry, we Streaventers don't bite. Book a demo with no obligation via our calendar.
We would be happy to advise you!
The software for events and education
Easily create professional event apps and event platforms in individual design with flexible functionality.

Whether webinar, on-site, hybrid or digital - Streavent is the right choice and saves time. 100% Made in Germany, 100% DSGVO compliant.