Just zoom is not enough for your digital events, but you want to give your participants a qualitative event experience? Then Streavent's digital event platform is the right solution for you!

See here how it can benefit you
Digital events that really inspire
In today's fast-paced and highly connected world, digital events offer countless advantages and we're here to show you why our software is the ultimate solution for your needs! Be ready to take your events to a whole new level and wow your customers with unique digital experiences!

With the digital event platform, you can offer your participants a high-quality experience with little effort. You can put together your digital event platform individually and thus create impressive online events that the participants really remember for a long time. And, of course, cost-effectively and 100% GDPR-compliant, because your data security is important to us!

In addition, we offer you the opportunity to seamlessly integrate your existing software solutions and tools into our platform. Our software is compatible with a wide range of popular tools and services, including Zoom, Webex and various CRM systems such as Microsoft Dynamics or Eventbrite. This integration allows you to sync your data, manage attendee information, and organize your events more efficiently. Our goal is to offer you a holistic solution that meets your specific requirements and optimizes your work processes.

In the following we have clearly presented the biggest advantages.
Global reach
Digital events allow you to reach your audience across geographic borders. Whether your attendees are located in different cities or even countries, our software allows you to create a virtual platform where they can conveniently attend. This opens up new market opportunities for you and you can present your company internationally.
Cost and time savings
Compared to conventional events, digital events do not involve high travel costs and logistical effort. This means significant cost and time savings for both you as the organizer and your participants. Our software enables you to deliver quality content online and create interactive experiences without the need for physical resources.
Flexibility & design
Our software gives you full control over the look and feel of your digital platform. You can integrate your branding, customize the design and adapt the content to your specific needs. Whether it's a conference, training or trade show, our software allows you to customize your event and create unique experiences for your attendees.
Engagement
Digital events can be just as interactive and engaging as in-person events. Our software lets you integrate live chat, Q&A sessions, polls, and virtual networking opportunities to increase attendee engagement. By using interactive tools, you create a dynamic atmosphere in which your participants can actively participate.
Data analysis
Our software enables you to collect extensive data about your participants. You get insights into their behavior, their interests and their preferences. This information can help you better plan future events and provide personalized experiences. In addition, you can use data analysis to measure the success of your event and identify potential for improvement.

These success stories ...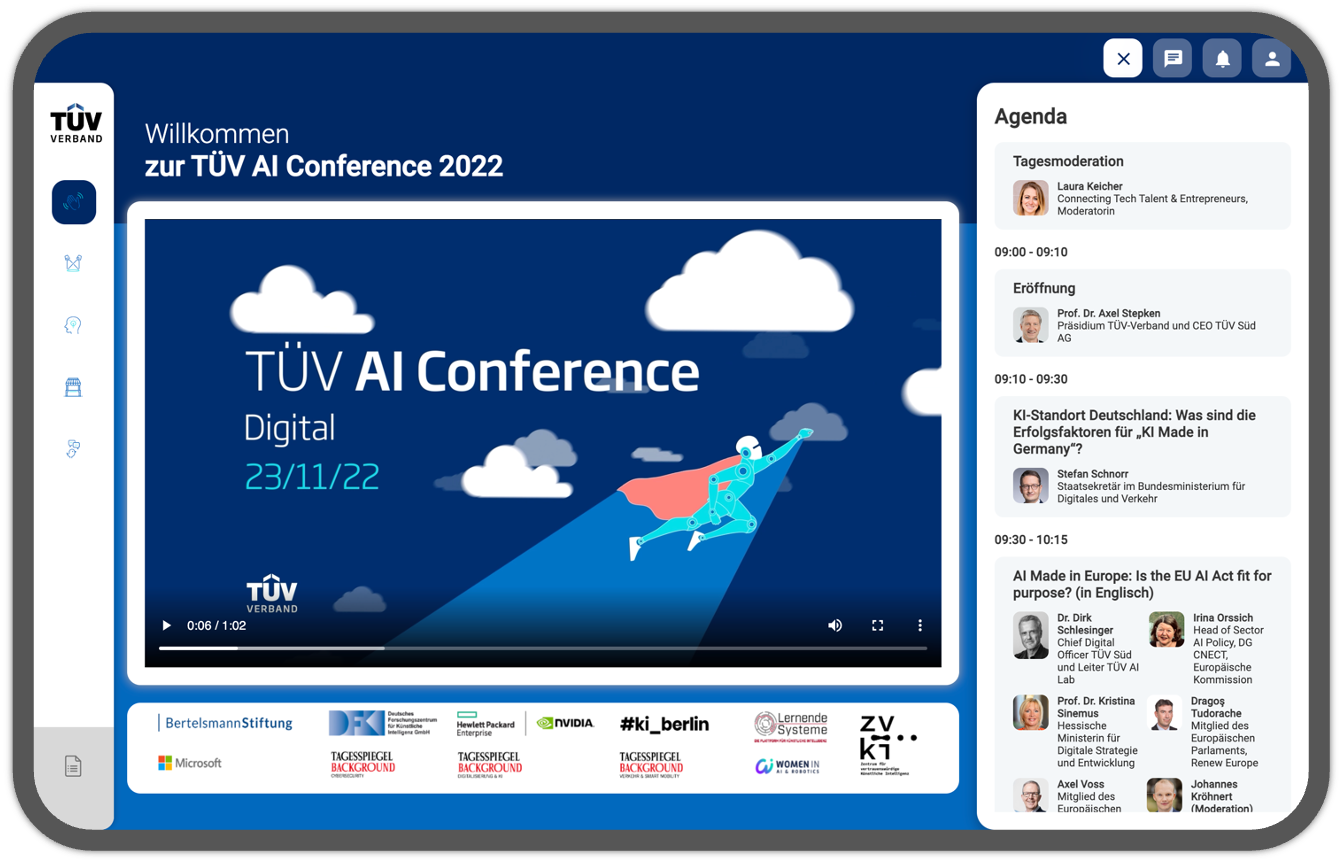 TÜV Association
For the third time, the TÜV AI Conference took place in a hybrid format with guests from politics, research, business and civil society.
Over 800 participants took part on site and digitally. No problem thanks to the combination of event platform and mobile event app.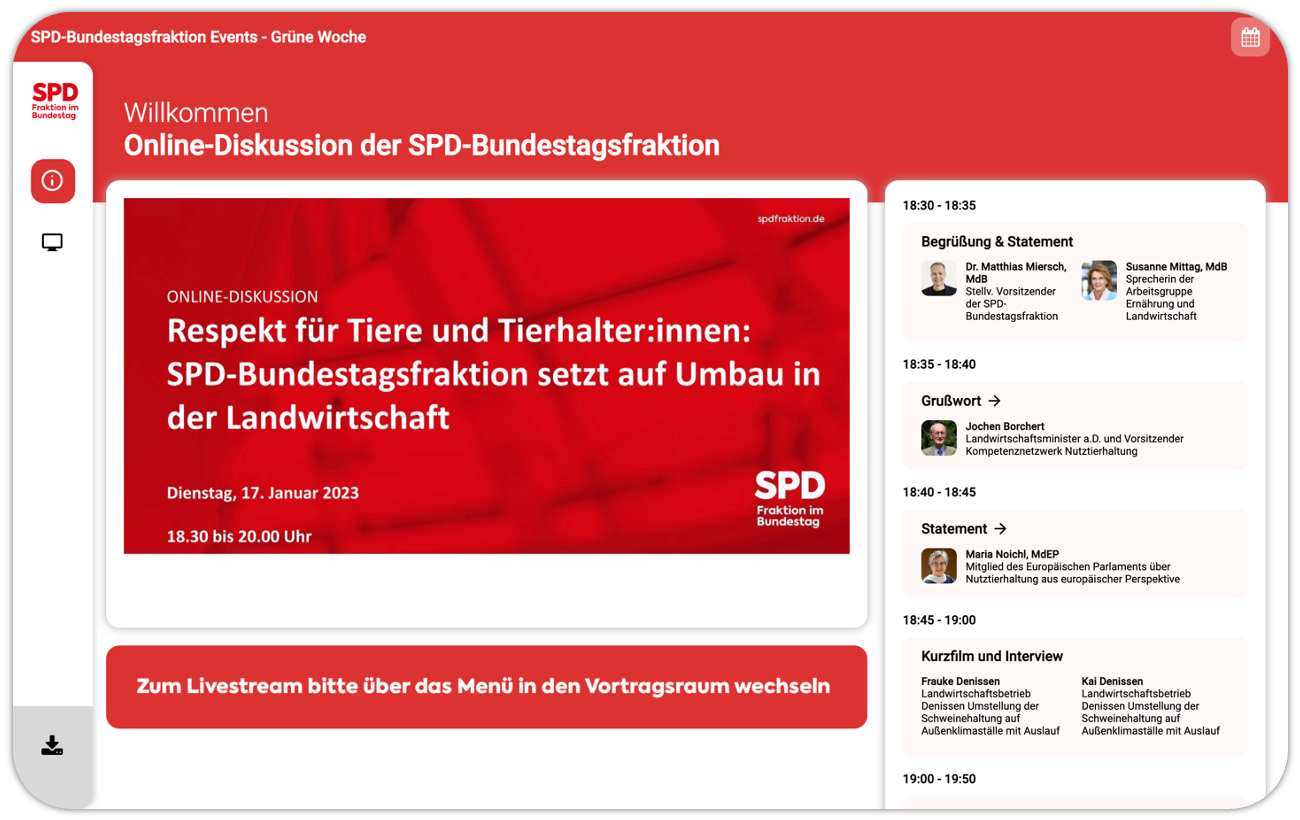 SPD parliamentary group
International Green Week 2023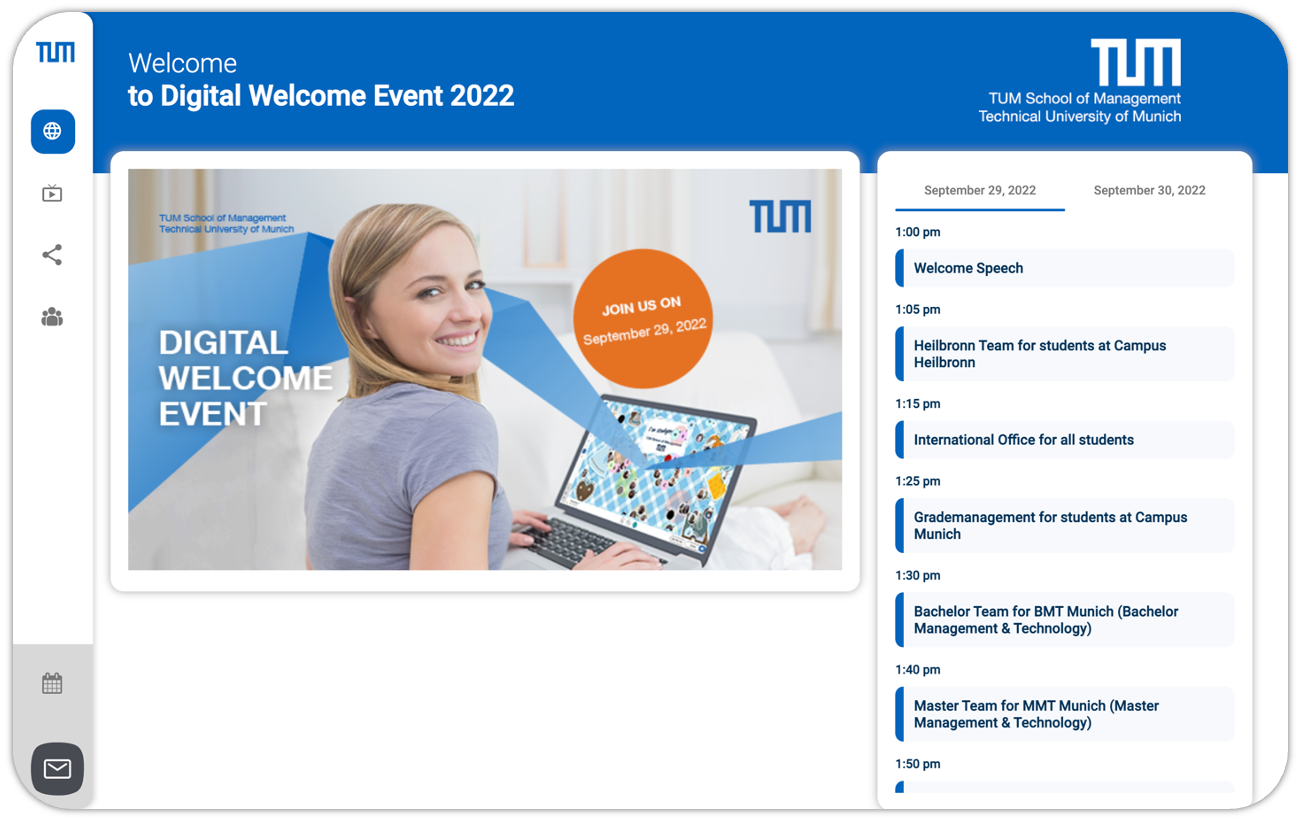 TUM
Welcome event for the new freshmen

Digital events get better Streavent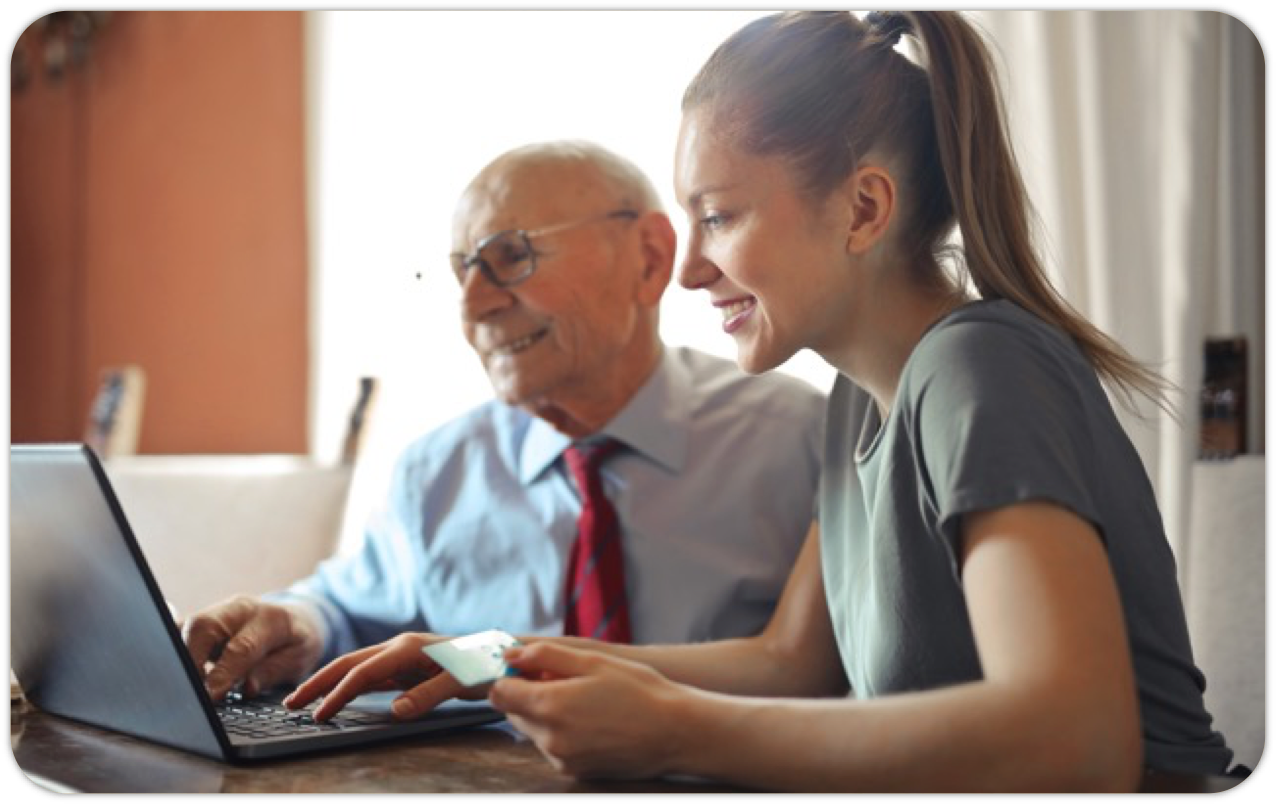 Simply simple
For us, the most important thing is that our software can be used by anyone (whether tech-savvy or not). For both organizers and attendees, we save time and frustration in using it through our intuitive user interface.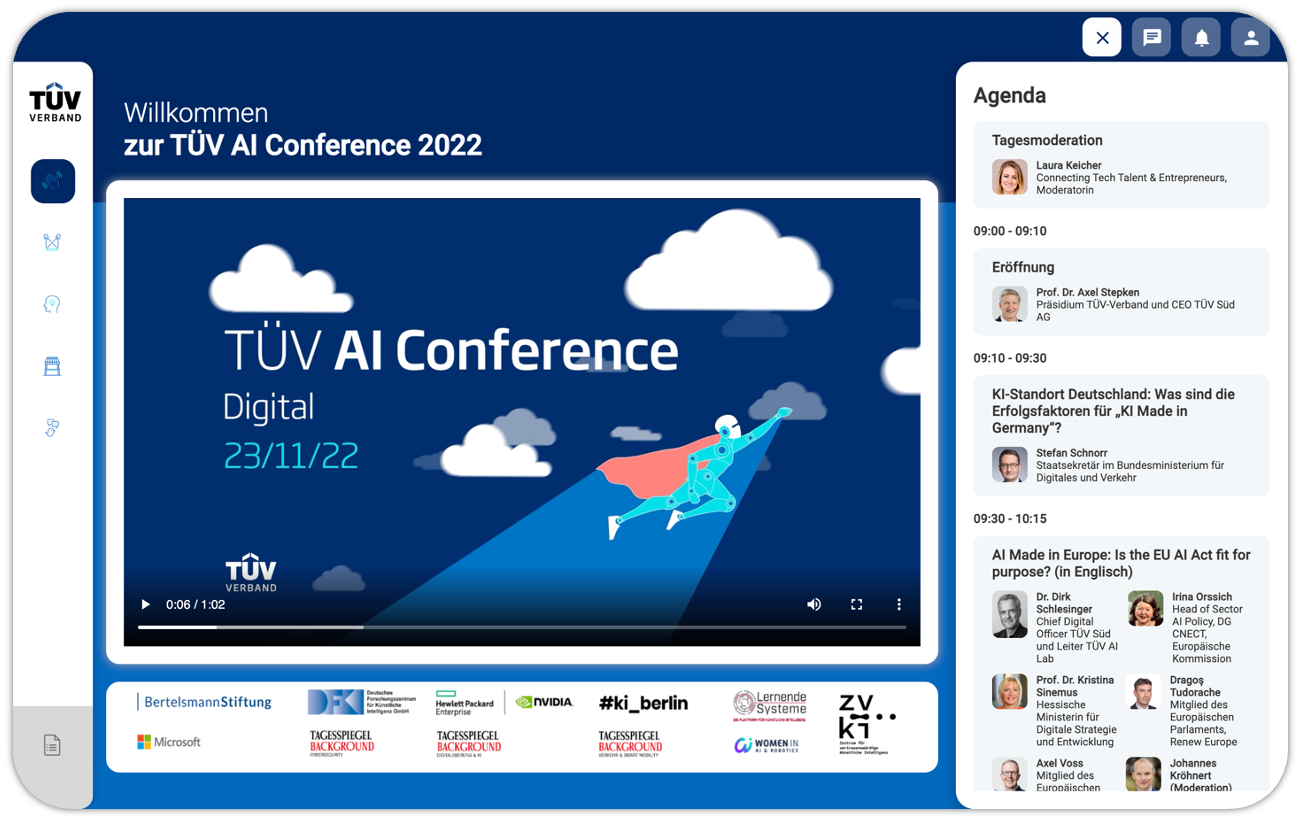 Customized
Streavent is a perfect fit if you need more than a livestream or video call but are also looking for a cost-effective, flexible and perfectly branded solution without hassle. Whether it's an on-site, hybrid or virtual event.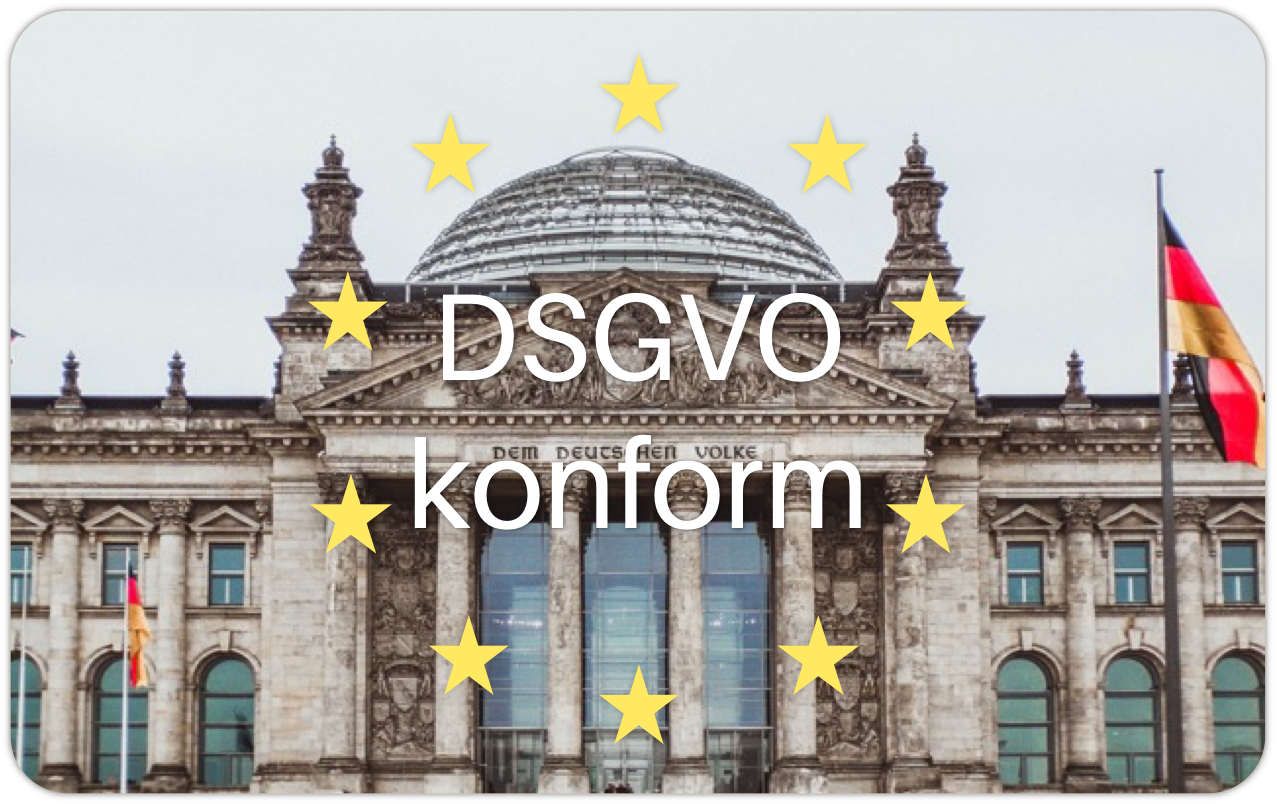 100% DSGVO
As a German company, we care deeply about customer satisfaction and data security. We are constantly developing to provide you with a product that follows the strict, data protection regulations of the EU.
Hundreds of events. Thousands of connections
Don't worry, we Streaventers don't bite. Book a demo with no obligation via our calendar.
We would be happy to advise you!
The software for events and education
Easily create professional event apps and event platforms in individual design with flexible functionality.

Whether webinar, on-site, hybrid or digital - Streavent is the right choice and saves time. 100% Made in Germany, 100% DSGVO compliant.