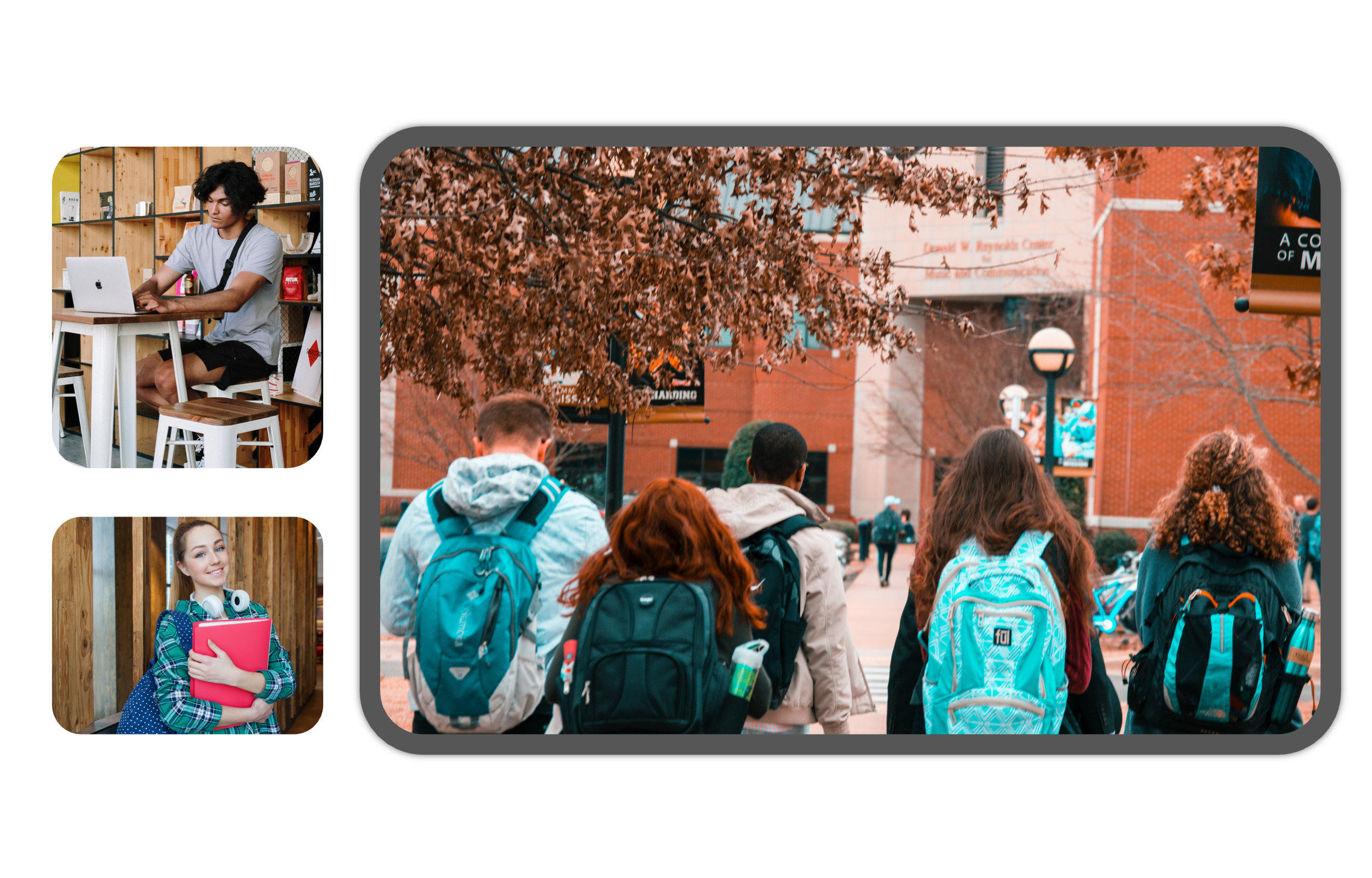 The future of online learning!
The future of online learning is interactive, collaborative and flexible. Streavent provides you with tools to encourage collaboration and enable group work in virtual environments. Collaborate on projects, share ideas, and benefit from a connected learning community that encourages exchange and growth.

Break down geographic barriers and reach learners around the world. Streavent enables you to deliver training online, so you can share your expertise anywhere, anytime. Be a pioneer in your industry and offer your participants the opportunity to attend your training courses from anywhere and expand their skills.

Streavent turns learning into an exciting adventure. Discover the power of descriptive presentations that engage and empower attendees. With interactive tools such as surveys, quizzes and discussion groups, your training courses become lively, dynamic events where learning is fun.

See your advantages listed here again in a structured manner:
Global reach
Streavent enables you to deliver online training and online teaching worldwide, regardless of geographic boundaries. Reach participants around the world and expand your audience.
Learning environment
With Streavent, you can use interactive features to increase attendee engagement and participation. Use polls, chat, polls, and Q&A sessions to create an interactive online learning environment where learners actively participate in the learning process.
Temporal Independence
Streavent allows participants to complete online training at their own pace. Recorded content can be recalled at any time, allowing learners to repeat training as needed or access missed content.
Collaborative Opportunities
Streavent allows attendees to collaborate, share ideas, and work on group projects in virtual breakout rooms. Encourage collaboration and sharing of experiences, enabling shared learning.
Presentation options
Use Streavent's powerful presentation features to showcase your content in an engaging way. Share slides, videos, and other multimedia content to increase attendee understanding and engagement.
Feedback and rating
Streavent provides analytics and reporting capabilities to help you measure learning and track student progress. Use feedback sheets, quizzes, and individual assessments to assess performance and continuously improve training.

These success stories ...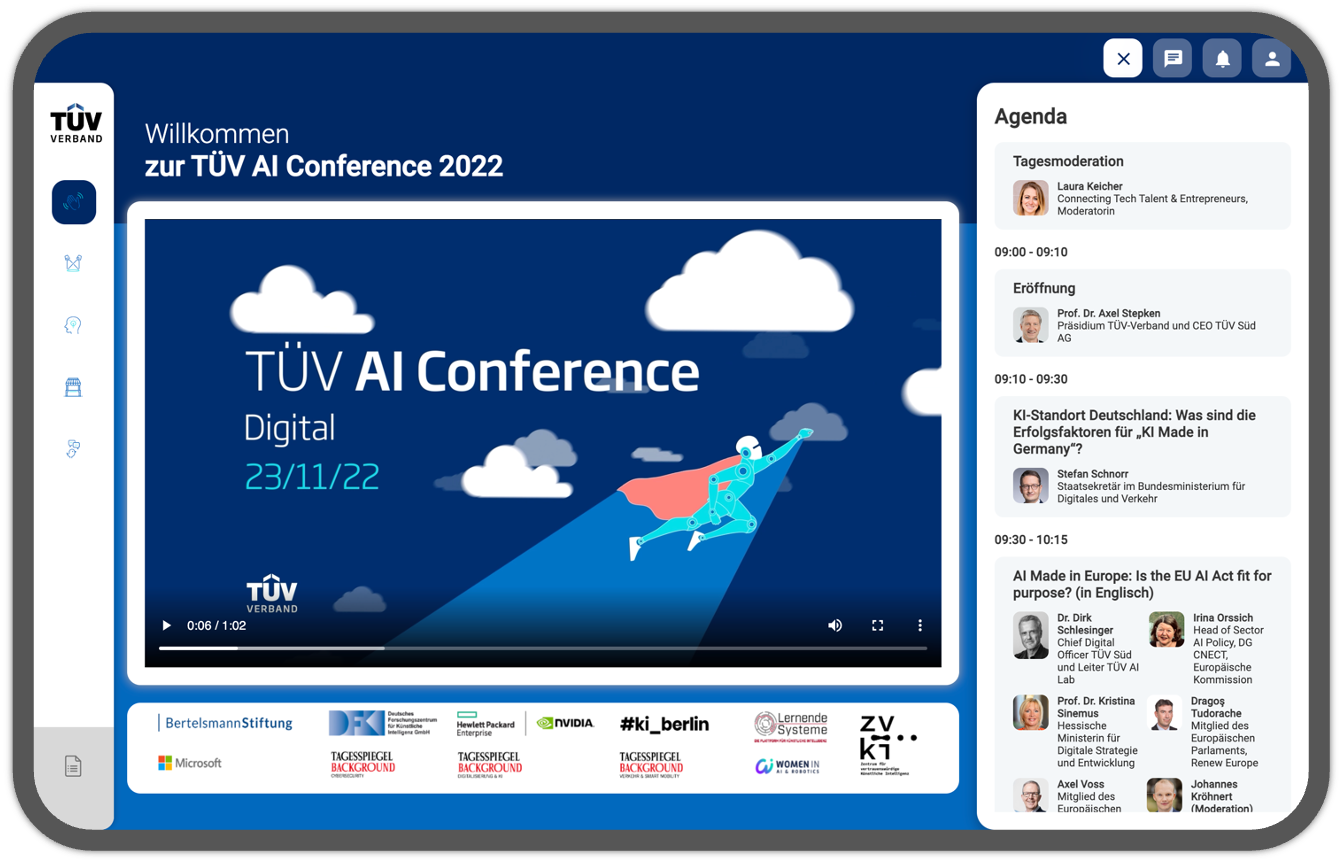 TÜV Association
For the third time, the TÜV AI Conference took place in a hybrid format with guests from politics, research, business and civil society.
Over 800 participants took part on site and digitally. No problem thanks to the combination of event platform and mobile event app.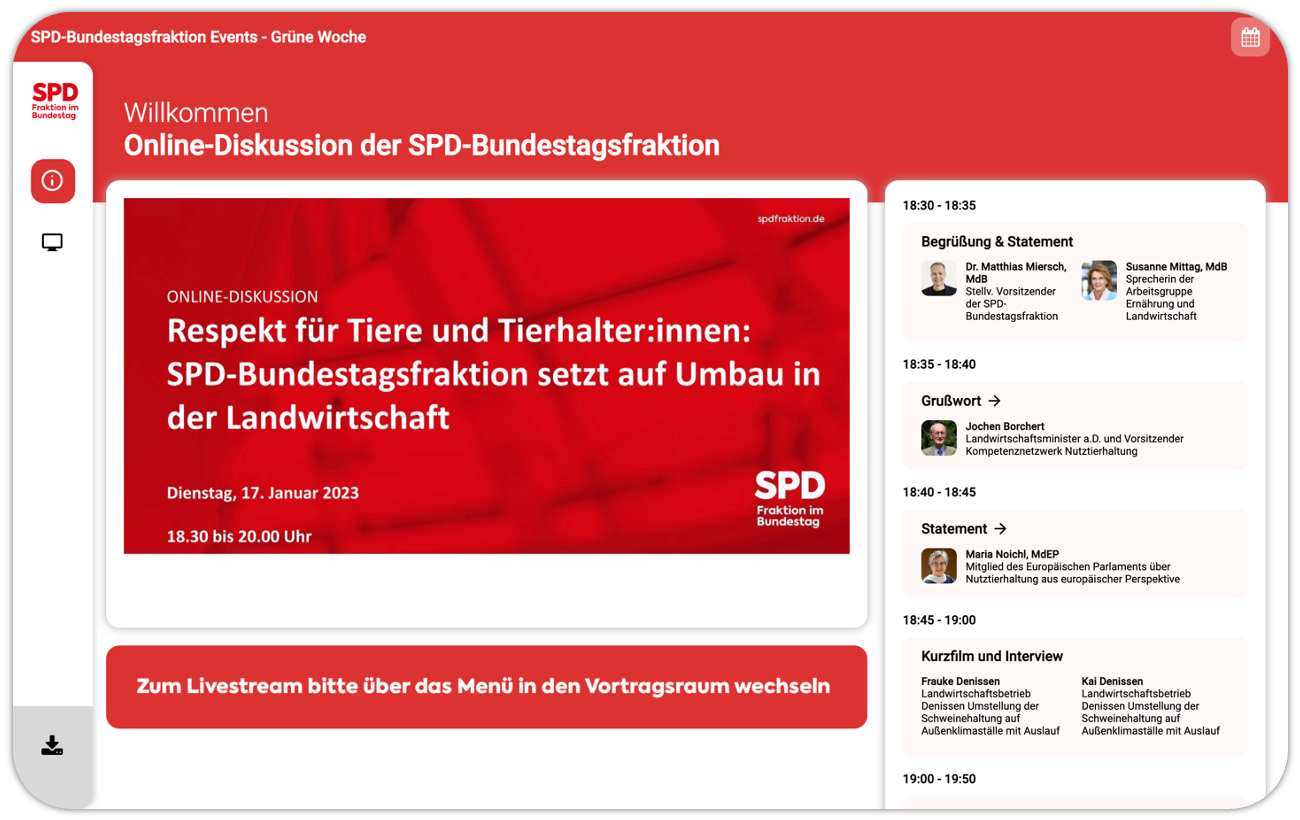 SPD parliamentary group
International Green Week 2023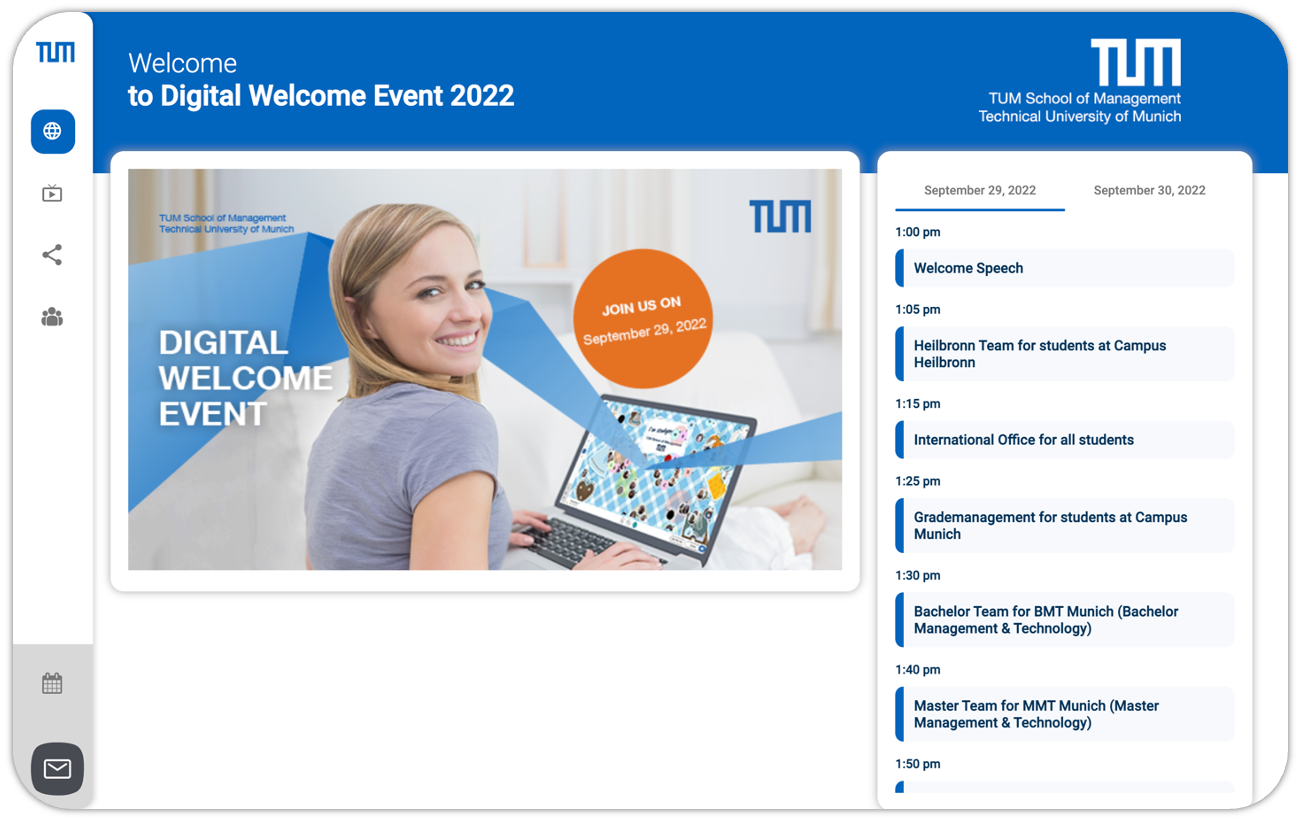 TUM
Welcome event for the new freshmen

Better online training and online teaching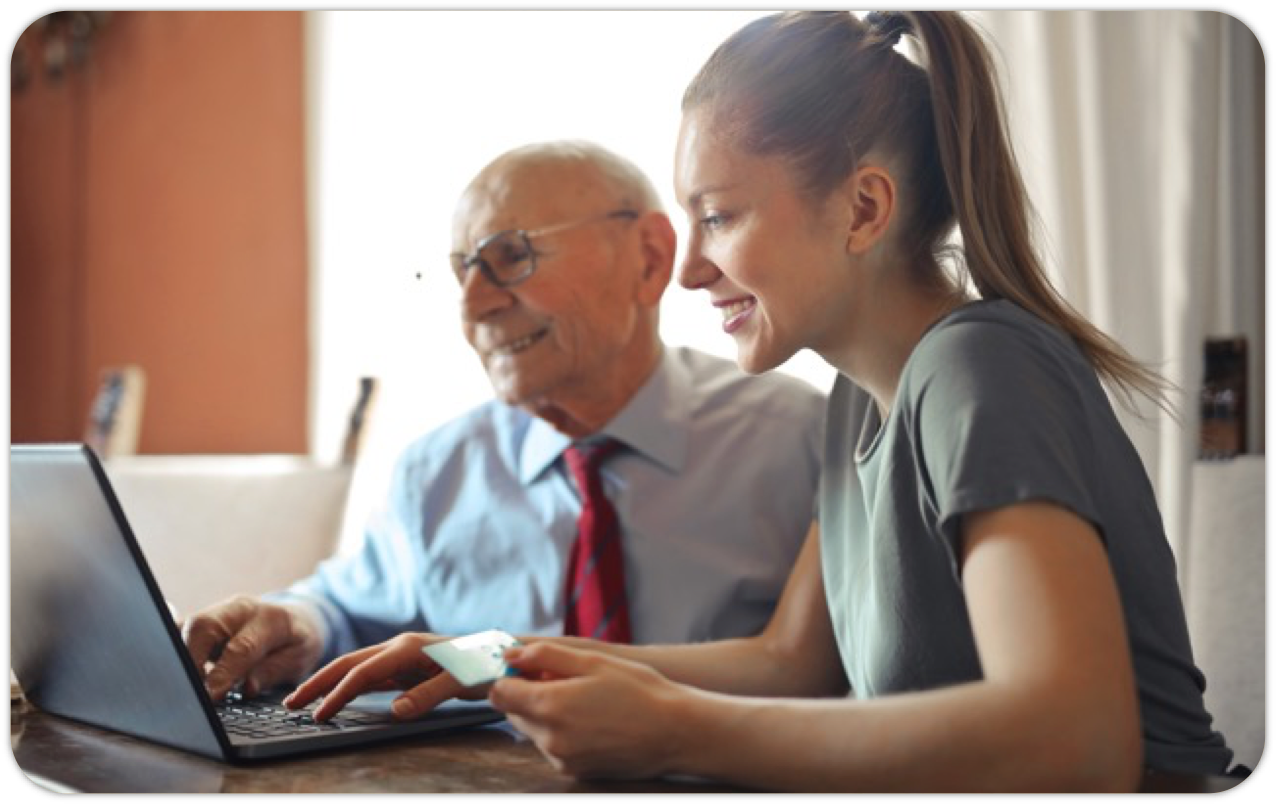 Simply simple
For us, the most important thing is that our software can be used by anyone (whether tech-savvy or not). For both organizers and attendees, we save time and frustration in using it through our intuitive user interface.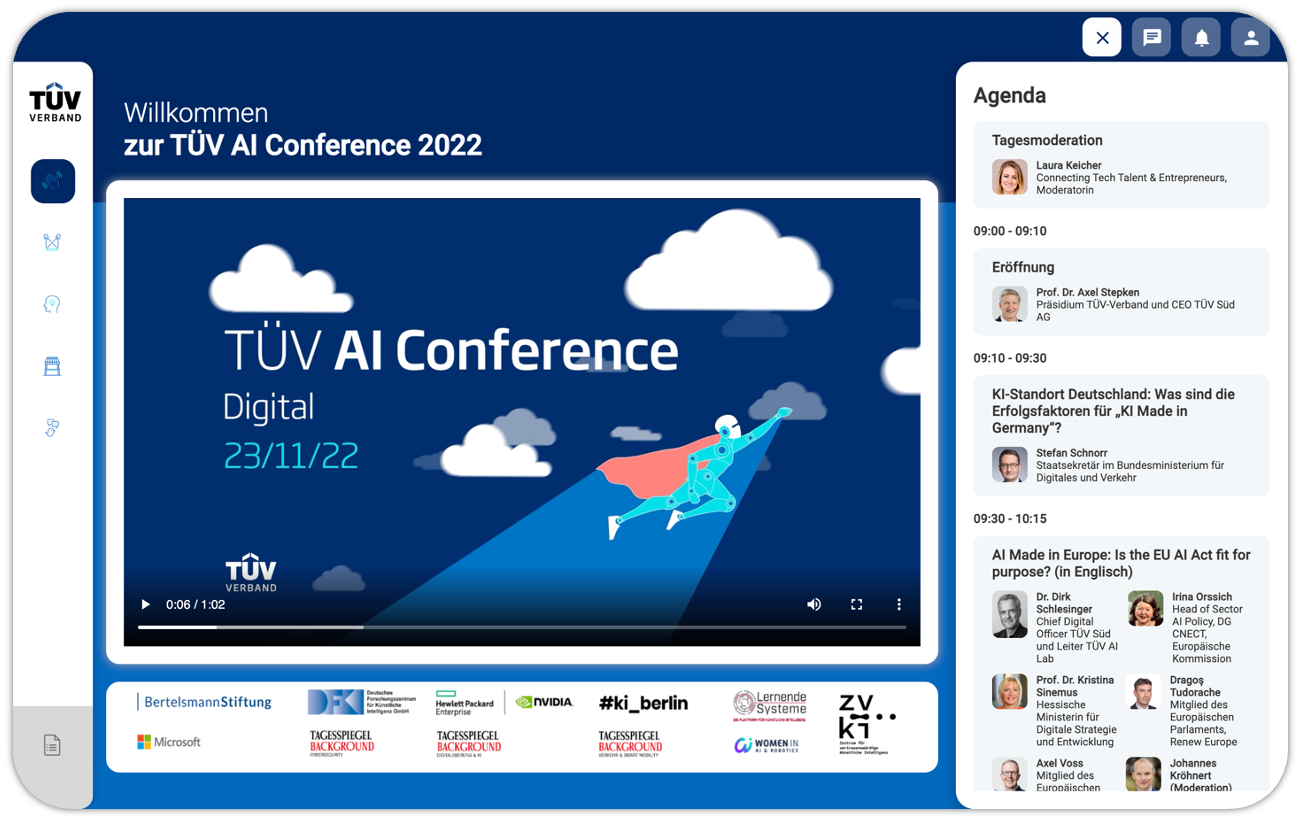 Customized
Streavent is a perfect fit if you need more than a livestream or video call but are also looking for a cost-effective, flexible and perfectly branded solution without hassle. Whether it's an on-site, hybrid or virtual event.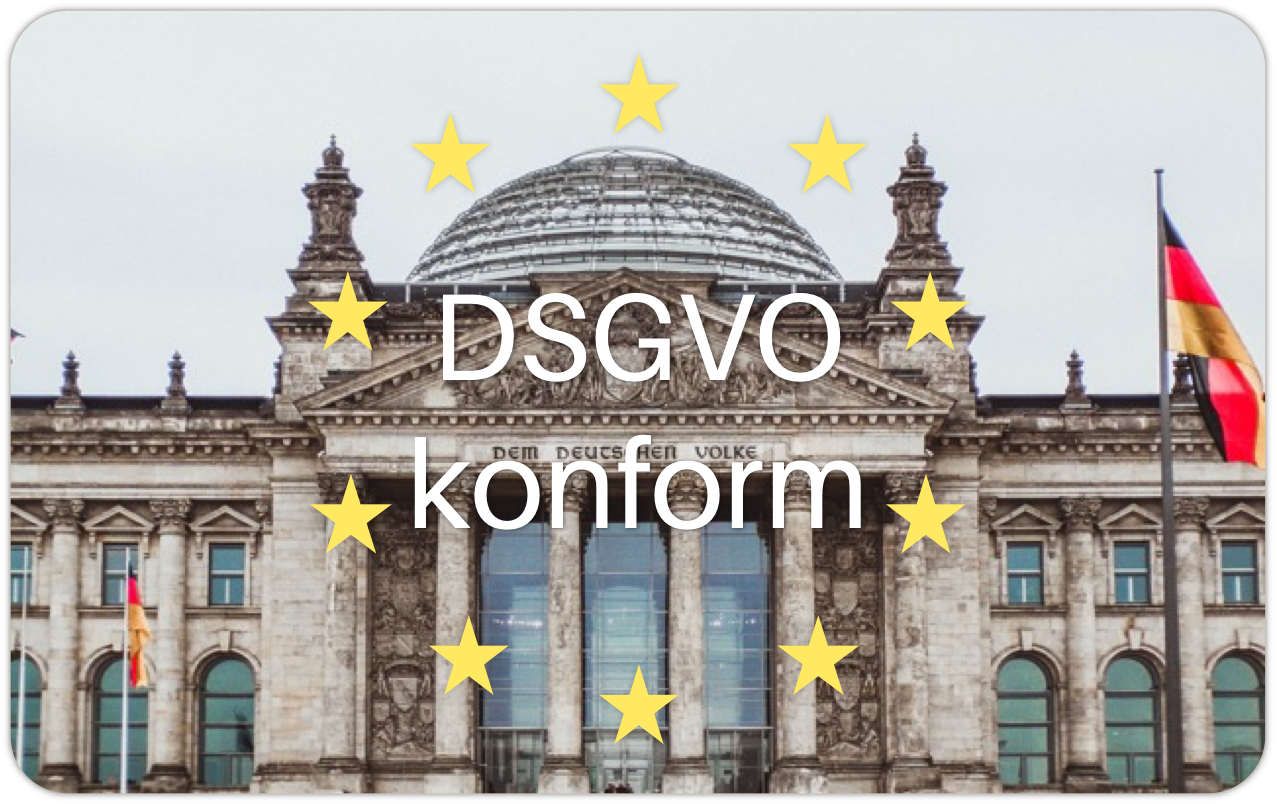 100% DSGVO
As a German company, we care deeply about customer satisfaction and data security. We are constantly developing to provide you with a product that follows the strict, data protection regulations of the EU.
Hundreds of events. Thousands of connections
Don't worry, we Streaventers don't bite. Book a demo with no obligation via our calendar.
We would be happy to advise you!
The software for events and education
Easily create professional event apps and event platforms in individual design with flexible functionality.

Whether webinar, on-site, hybrid or digital - Streavent is the right choice and saves time. 100% Made in Germany, 100% DSGVO compliant.